What does it take to create a better world? The Yale community answers this question daily in a multitude of ways. During this season of giving and gratitude, university leaders and Yale's trustees paused during a recent meeting to take stock of the community's spirit and generosity, and the many ways in which faculty, students, staff, alumni, and friends work together to make meaningful contributions at Yale and to the world.
"Members of the Yale community are working together to advance the university's mission," says President Peter Salovey '86 PhD. "They are investing in financial aid to help students realize their dreams of studying at Yale, fueling research and innovation by supporting our world-renowned faculty members, and bolstering programs that enhance university life for everyone. They do this and so much more to embody the spirit of the For Humanity campaign."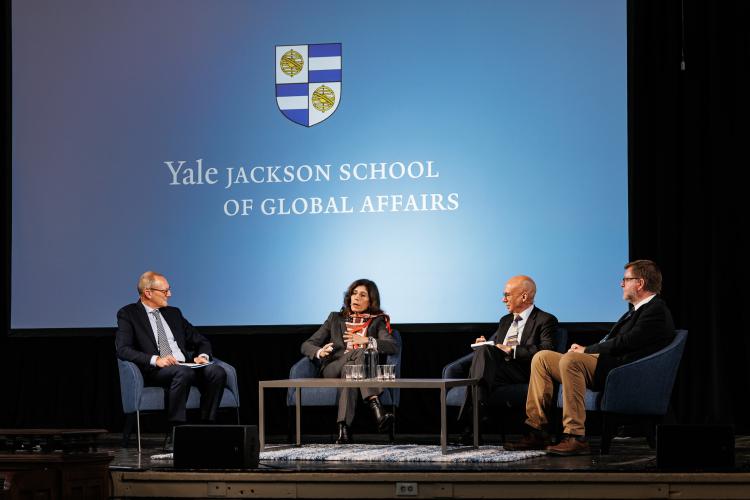 With generous donor support, the Jackson School of Global Affairs became Yale's first new professional school in more than forty-five years.
Uniting around a shared vision
This collective vision is evident on campus, where landmark initiatives continue to take shape every day. Among them: the establishment of the Jackson School for Global Affairs, Yale's first new professional school in nearly half a century; the creation of the Wu Tsai Institute, a leading research center investigating the nature of cognition;  the expansion and renovation of the Peabody Museum of Natural History; and the launch of student support and mental health programs like Yale College Community Care and an expanded resource network.
Since the public launch of the university-wide For Humanity campaign in October 2021, enthusiasm and momentum have continued to build, enabling major investments in every corner of Yale. The campaign inspires the university's faculty, students, staff, alumni, and friends to join together to answer a central question: What are you for?
The campaign's goals are ambitious: advance scientific breakthroughs, new insights about the world and the human condition, and solutions to society's biggest challenges—all while ensuring that every admitted student can afford a Yale education. For Humanity invites community members to come together as one Yale and fulfill the university's mission to improve the world through research, scholarship, education, preservation, and practice.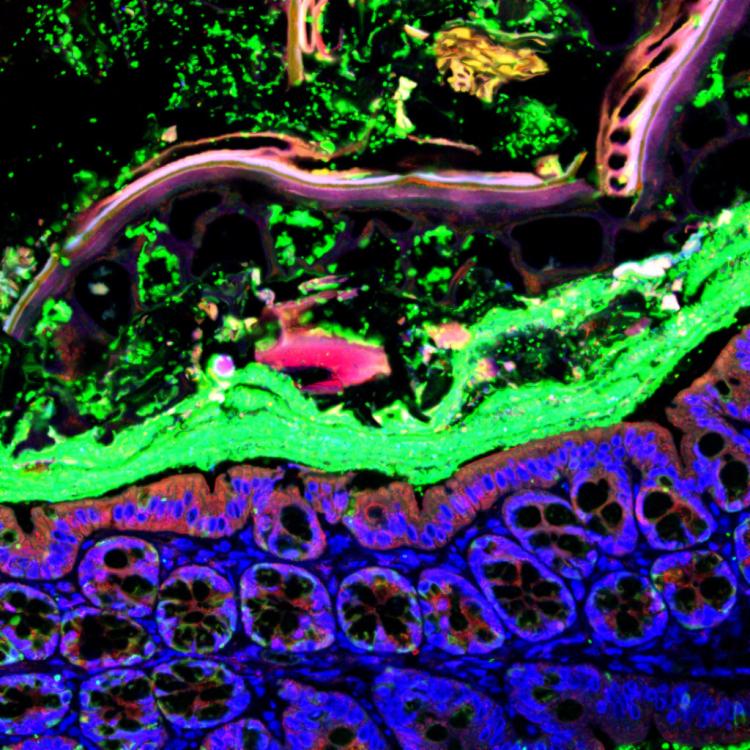 Just one example of investment in the sciences, a gift from Mindy and Jonathan Gray P '21, P '24 helped to fund an interdisciplinary group of Yale researchers to examine how the microbiome affects BRCA-related cancers.
Energizing the entire Yale community
To date, more than 5,000 Yalies have engaged in the campaign through volunteer efforts, by participating in activities to foster community, raising funds, and launching new initiatives.
In addition to donors and alumni volunteers, individuals across campus have joined in helping to make the campaign a success. Faculty members speak and meet alumni at For Humanity Illuminated events, which bring Yale expertise to cities around the country and the world. Student ambassadors engage their peers to learn about philanthropy and its impact on the Yale undergraduate experience. Staff in all areas of the university, and particularly in the Yale Alumni Association and the Office of Development, are devoted to creating opportunities for alumni, parents, and friends to feel connected to Yale and to one another.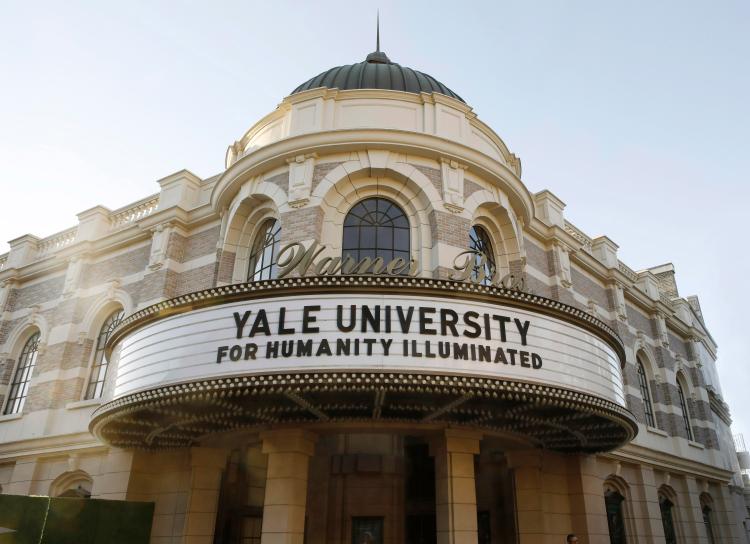 The university-wide campaign brings Yale expertise on the road with For Humanity Illuminated. These live events in cities across the United States and abroad engage the Yale community and showcase the people, programs, and ideas that expand our potential to improve and enrich lives around the world.
Celebrating campaign progress
As of December 2022, generous donors have given more than $4.5 billion to initiatives and programs as part of the campaign, with the 2021–2022 fiscal year, which ended on June 30, being the second most successful fundraising year on record. Cumulatively, this milestone total exceeds the amount raised in any previous Yale fundraising effort and brings the campaign nearly two thirds of the way to its goal of raising $7 billion by June 30, 2026, to support university priorities.
Within its overall goal, For Humanity aims to raise $1.2 billion for scholarships and fellowships, in service of making Yale more affordable and to minimize student debt. During the campaign, alumni, parents, and friends have already given more than $600 million to support students with scholarships and fellowships. These gifts have advanced accessibility at the Divinity School and the Law School, made the David Geffen School of Drama tuition free, and created scholarship funds at the School of Architecture, as well as at each of Yale's other schools.
"As I reflect on this past year, it is clear to me that our community shares an abiding belief in the power of ideas to change the world," says Joan O'Neill, vice president for Alumni Affairs and Development. "None of what we do at the university would be possible without the unparalleled support of the global Yale community."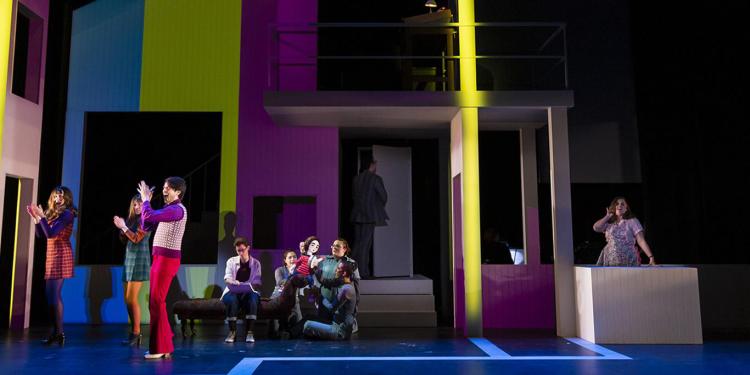 The David Geffen School of Drama is proudly tuition free. In addition, Yale announced plans to build a new dramatic arts building, which will be made possible by donor support.