When you ask Tyler Cruz '23 MFA what she loves most about acting at Yale, she breaks into a smile as infectious as her passion for theater. Then, suddenly, you are transported onto the stage with her—the curtains lift, the lights dim, and the excited chatter of the audience falls to a hushed silence.
It is the element of surprise that most enthralls the aspiring actor from New Jersey. "You can do all the work leading up to the production, like researching your character, rehearsing a million times, memorizing your lines, everything," she explains. "And yet, there is always more to discover and learn when you're in front of an audience. It's such a thrill."
But surprises are not confined to opening night. Cruz and her peers received momentous news when David Geffen's historic gift was announced in June 2021. All at once, life for Yale's drama students changed forever.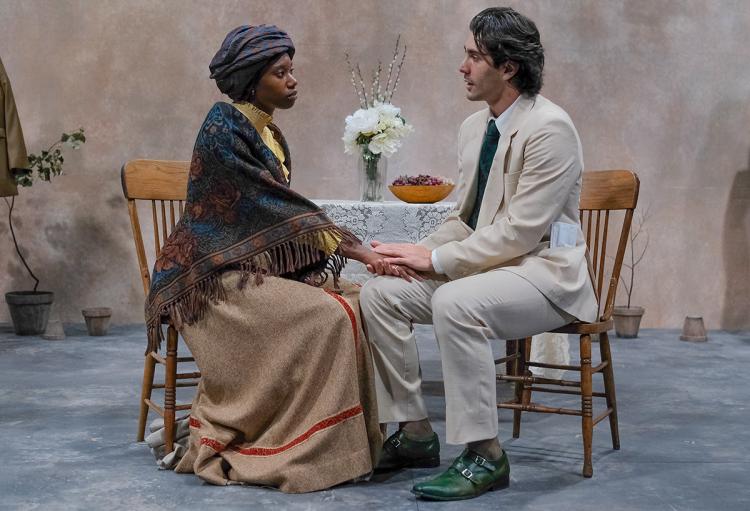 Tyler Cruz '23 MFA and Adam Siddiqui Shaukat '22 MFA in Bodas de Sangre/Blood Wedding at David Geffen School of Drama, November 2021 (photograph by Leigh Busby)
A transformative gift
The largest gift ever made in the history of American theater, Geffen's landmark $150 million donation ensures that the David Geffen School of Drama at Yale University is tuition-free for Cruz, her classmates, and for all future degree and certificate students in perpetuity.
"It is exciting to think about what will be made possible by increasing access to the premier theater education at the David Geffen School of Drama," says President Peter Salovey. "Dean Bundy and I are grateful for the trust David places in Yale through this exceptional commitment, and we hope students from every quarter will see that theater education at Yale is a possibility for them."
James Bundy '95 MFA, the Elizabeth Parker Ware Dean of the Geffen School, echoes President Salovey's sentiments, adding: "David Geffen's gift sets a thrilling new direction for us at the school and, we hope, the American theater at large. Full tuition remission helps to attract talent from the broadest possible spectrum of potential applicants and sends a clear message that Yale is a place where gifted students can devote their energies first and foremost to artistry."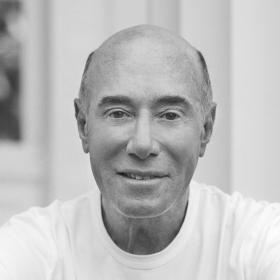 David Geffen (photograph by Bruce Weber)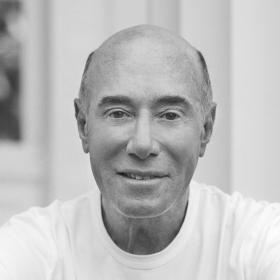 David Geffen (photograph by Bruce Weber)
Increasing access
David Geffen is no stranger to Yale, and his penchant for identifying and nurturing creativity in rising artists was evident in the seminar he taught at the university in the late 1970s: The Music Industry and Arts Management. In the decades since, Geffen has made an indelible mark on the entertainment industry, including theater, music, and film. He founded Asylum Records, Geffen Records, and DGC Records, and he co-founded DreamWorks Pictures with Steven Spielberg and Jeffrey Katzenberg.
Through philanthropy, Geffen has created countless opportunities for others to succeed. He has supported vital projects and causes that advance education, the arts, civil liberties, and medicine. His significant gifts to UCLA's medical school have helped propel the school to its current status as a world-class education and research institution and make it affordable for a broader range of students.
Geffen saw a similar opportunity to make arts education more accessible at Yale's drama school.
"I knew Yale was the right place to begin to change the way we think about funding arts education. Yale already provides some of the best professional training available to actors, writers, directors, designers, and theater managers from diverse backgrounds," says Geffen.
"Removing the tuition barrier will allow an even greater diversity of talented people to develop and hone their skills in front of, on, and behind Yale's stages. I hope this gift will inspire others to support similar efforts to increase accessibility and affordability for arts education at colleges and universities across the country."
Creating opportunity
A testament to the power of transformative philanthropy in higher education and the arts today, Geffen's gift is central to the school's aim of eliminating financial barriers and creating new channels of access for talented theater makers. The David Geffen School of Drama is now the only tuition-free institution of its kind in the country.
Now the door is wide open for those who might never have believed a Yale education was for them. With tuition eliminated and loan debt significantly reduced, students and future graduates of the school can confidently take creative risks and pursue opportunities that align with their passions.
"Financial aid like this removes a major barrier to a life in the theater," says Cruz. "It means we can focus on our work and go to auditions and worry less about the future. And by opening a Yale education to an even more diverse pool of students, this gift celebrates how the performing arts make a real difference in communities everywhere."
Prioritizing equity, diversity, and inclusion
Access to the arts is the through line of Geffen's gift, dovetailing with the school's years-long commitment to equity and inclusion and efforts to center antiracist theater practice in its curricula.
"This past year, we've had a real reckoning in our country that brought renewed focus to issues of social justice," says Chantal Rodriguez, associate dean of the school. "We must continue to interrogate our practices and embrace new modes of production and learning that are rooted in community care. It is our responsibility to ensure that we're welcoming our students and interns into an environment that supports, nurtures, and cares for them. David Geffen's gift helps make that possible."
The next century
One of the world's preeminent graduate theater programs, the school has trained and educated theater, film, and television's most renowned performers, writers, and makers for nearly a century.
Its future holds extraordinary promise. After the pandemic paused live productions in 2020, Cruz and her classmates eagerly returned to the stage in fall 2021, performing for masked and vaccinated audiences. And, with momentum from David Geffen's contribution, President Salovey and Dean Bundy continue fundraising efforts for the university's planned state-of-the-art facility, to be shared by the David Geffen School, Yale Repertory Theatre, the Theater and Performance Studies program in the Faculty of Arts and Sciences, and the oldest theater group on campus, the Yale Dramatic Association. The facility's 400-seat theater, black box studio, production shops, and classrooms will position Yale for leadership in theater throughout this century.
"Philanthropy as groundbreaking as David Geffen's is electrifying for theater supporters at Yale, who are stepping forward to contribute in many meaningful ways," adds Dean Bundy. "My colleagues and I are so grateful to him for recognizing the school's most extraordinary asset—our students—and for supporting them directly. His investment enhances access to training in perpetuity, so that we will be able to welcome students whose perspectives and voices will continue to change our school and American theater for the better. They will have a home at the David Geffen School of Drama."