As a student at Yale School of Architecture (YSoA), Claudia Carle '22 MArch absorbed many new perspectives. She conceived of her design ideas through drawing and model building. She learned to think broadly about the built environment—from civic buildings to housing and infrastructure—as something the architect could shape, and she developed an interest in design for rural communities. She was challenged and energized by her advanced design studio. And she found mentorship to be a meaningful part of her graduate education, both as a mentee and a mentor.
"It was so rewarding to develop close relationships with faculty members who counseled me, guided me, and inspired me," Carle says. "At the same time, I was able to serve as a teaching fellow for undergraduate courses, which was a gratifying experience."
After graduating in May, Carle remained in New Haven, where she is now an architectural designer at a firm led by one of her faculty mentors. She hopes to one day teach and perhaps open her own firm.
While at Yale, Carle was the recipient of the David Schwarz Scholarship—support which she says was instrumental in her decision to come to Yale and to thrive here.
"When I was considering graduate schools, I knew that Yale's scholarship would not only ensure my ability to attend but also offer future flexibility," she says, "Receiving a scholarship meant that my career choices wouldn't be limited by the need to pay off significant debt."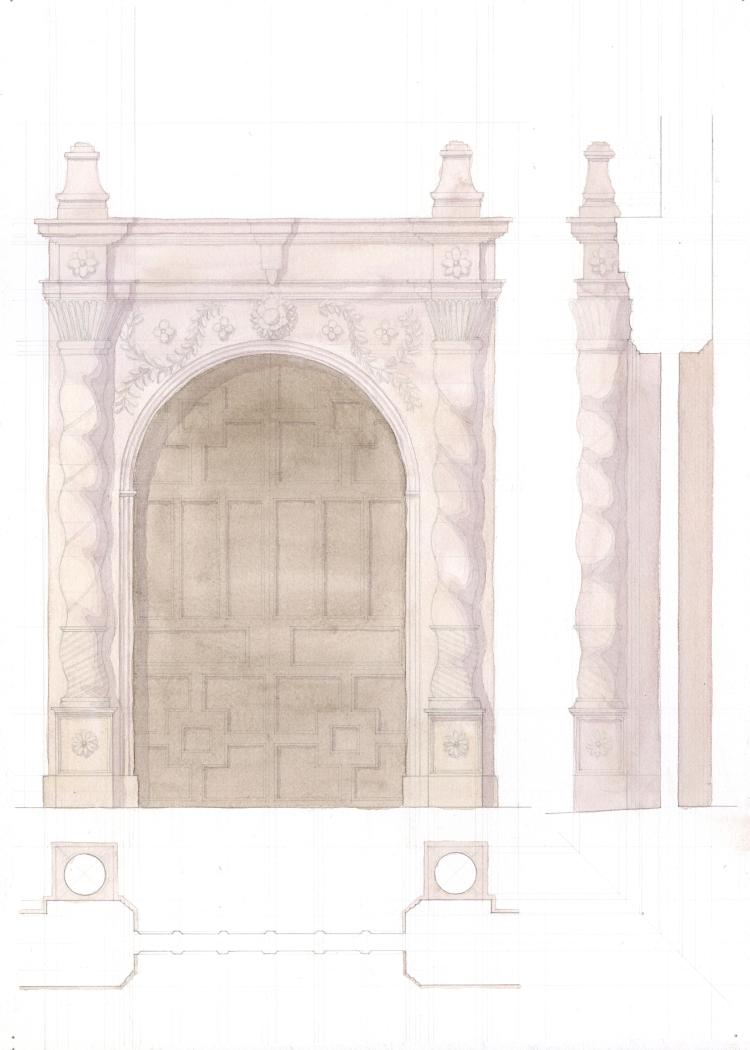 A watercolor by Claudia Carle for Architecture of a Land Between Borders, an advanced design studio with Michael Imber and George Knight '95 MArch.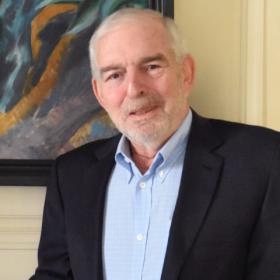 David Schwarz '74 MArch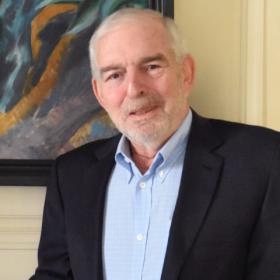 David Schwarz '74 MArch
A robust scholarship program
The scholarship fund that benefitted Carle was established by a group of alumni and friends in honor of David Schwarz '74 MArch, a dedicated volunteer, donor, and former chair of the YSoA Dean's Council. Now, Schwarz himself has documented a bequest to endow a new scholarship benefitting future architecture students.
"If we want to live in a more beautiful world, it is incumbent on us to provide for talented students to get a good education. A robust scholarship program is the only way to accomplish this," says Schwarz. "All of us who have been successful, and who have Yale to thank for helping us achieve that success, must work toward making it possible for all YSoA graduates to leave school debt-free. By making my gift, I was able to give a tangible 'thank you' to Yale, and I was able to help ensure that the school attracts and graduates people who will help to make a better built environment for those who follow us to inhabit."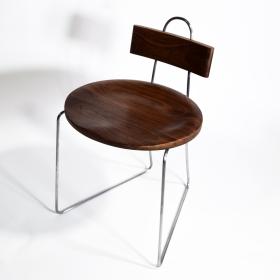 A chair designed and fabricated by Carle for the course The Chair, taught by Timothy Newton '07 MArch.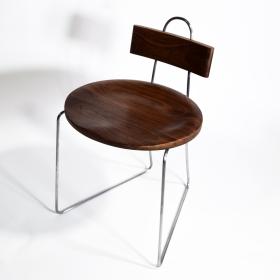 A chair designed and fabricated by Carle for the course The Chair, taught by Timothy Newton '07 MArch.
Toward a debt-free future
Dean Deborah Berke aspires to make YSoA the very first graduate architecture program in the US that guarantees enough financial aid for all students to graduate with no debt. Currently, the average debt of a YSoA student upon graduation is more than $88,000—a considerable sum for a field where starting salaries are in the range of $60,000 to $70,000.
"Our students represent an incredible array of backgrounds," notes Berke. "They become architects, scholars, and leaders who shape the future through design. It is imperative that every admitted student can afford to come to Yale and that they graduate with the financial flexibility to follow their passions. I am grateful to David for recognizing this and helping us advance toward our goal."
Berke has set a goal of raising $125 million in new endowments for scholarships. Since 2016, the start of Berke's deanship, the school has doubled the amount of aid it distributes to students—even as student need has continued to grow. Through its efforts to become a more affordable and welcoming place for students of all backgrounds, YSoA now attracts a broader pool of applicants than ever before, strengthening the school and setting a new standard for diversity in the field.