Edward P. Bass '68 has made a $160 million gift to help fund the renovation of the Peabody Museum of Natural History. With this gift, the museum will be able to renovate its exhibits, expand its physical footprint, and enhance its collections to accommodate more visitors, students, and researchers than ever before.
Learn more about Mr. Bass's gift and the Peabody Museum's remarkable renovation.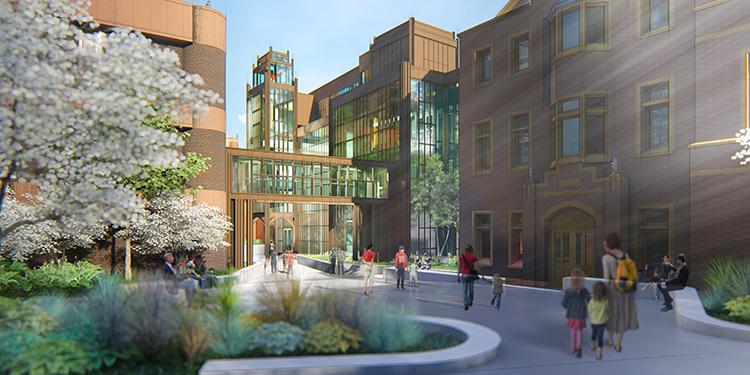 A reimagined view of the new Peabody Museum terrace, facing east, as seen from the entrance of the new Yale Science Building. Rendering by Centerbrook Architects and Planners.