Yale School of Nursing (YSN) has received a landmark gift—the largest single donation in the school's history. The $11.1 million gift from a generous donor supports the YSN Community Scholars program, providing full-tuition scholarships to six students each year.
Community Scholars are selected with consideration for both academic achievement and financial need, as well as a commitment to working with underserved communities and reducing health disparities among them.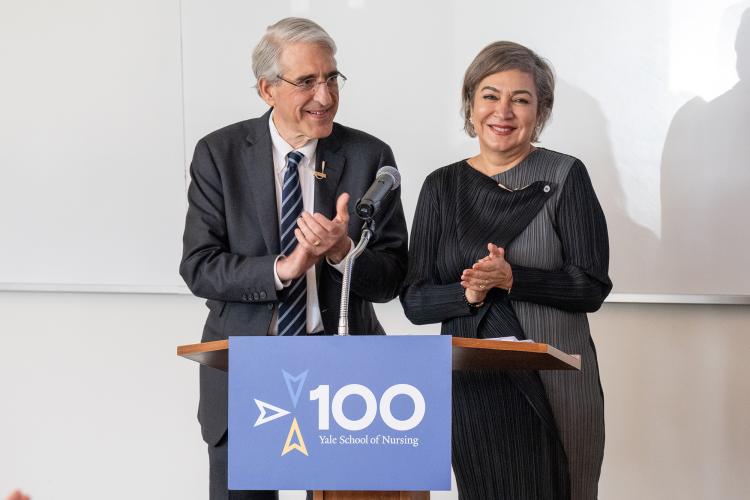 President Peter Salovey '86 PhD and YSN dean Azita Emami announced the gift at event kicking off the school's year-long centennial celebration.
"This unprecedented commitment will have a direct impact on students now and well into the future," says Dean Emami. "YSN's mission is better health for all people, and the Community Scholars Program is a signature effort toward making health equity a reality for all the populations we serve. Our students, our faculty, and our school refuse to accept that the status quo of longstanding and shameful health disparities is inevitable and unchangeable. This remarkable gift can put Yale within reach for applicants who show great promise as future nursing leaders but who might not otherwise afford a YSN education. Community Scholars will act as multipliers anywhere they choose to practice, advancing the goal of making healthcare more accessible for everyone."
The gift will be met with an equal contribution from the university, for a total of $22.2 million, as part of a fundraising challenge within the For Humanity campaign.