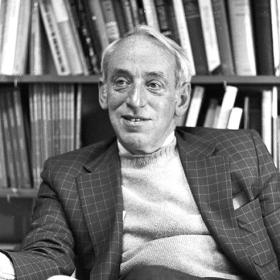 James Tobin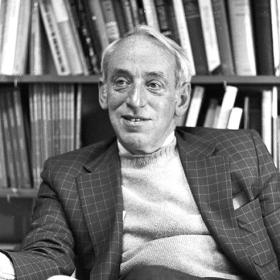 James Tobin
Members of the Yale community gathered on April 20 to celebrate the dedication of the Tobin Center for Economic Policy.
The center is named for the late James Tobin, iconic Yale faculty member and winner of the 1981 Nobel Prize in economics. Over his more than fifty-year career, Tobin established himself as a leading economic theorist as well as a beloved mentor to generations of students.
The Tobin Center came to be thanks to generous giving from Anita and Josh Bekenstein '80, Amandine and Stephen Freidheim '86, and an anonymous donor.
"As Yale's newest research enterprise, the Tobin Center advances our most enduring ideal, one dating back to our founding documents: to improve the world for this and future generations," said Yale President Peter Salovey '86 PhD at the dedication ceremony. "Our tradition of civic leadership is epitomized by this center, where evidence-based, cross-disciplinary social science research already defines and informs public policy. My heartfelt appreciation goes out to all of you who have supported this project. You are now part of Yale's legacy, and part of our commitment to making a difference."
Research for Impact
At the dedication, Tobin Center Executive Director David Wilkinson '06 JD highlighted the mission of the center as one of impact.
"At the Tobin Center, we answer policy questions that previously could not have been answered, bringing to the policy arena new innovations in data-intensive economics research," Wilkinson said. "We are creating at Yale a new model for how higher education can bring value to society—finding new ways for world-class faculty to put forward policy insights. We are enabling students and junior scholars to roll up their sleeves and take on challenges that face policymakers and communities today. And we've seen real-world results: new ideas in the public debate and media, but also in legislation and executive actions that are making lives better."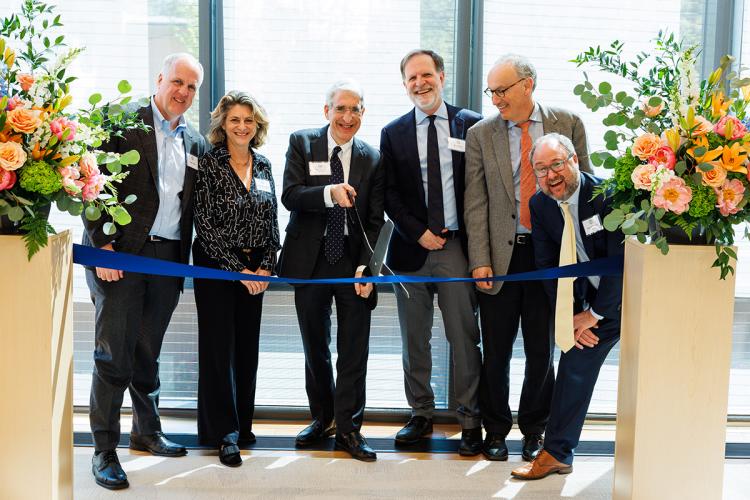 Cutting the ribbon at the dedication ceremony were (from left) Scott Strobel, provost; Tamar Szabó Gendler, dean of the Faculty of Arts and Sciences; Peter Salovey, president; Steven Berry, the David Swensen Professor of Economics and Jeffrey Talpins Faculty Director of the Tobin Center; Ben Polak, the William C. Brainard Professor of Economics; and David Wilkinson, Tobin Center executive director.
This mission is inspired by Tobin, whose own interest in economic policy came from the economic hardship he saw coming of age during the Great Depression.
"At Yale, we do amazing research in the pure pursuit of knowledge," said Ben Polak, William C. Brainard Professor of Economics, "but we also do research aimed to improve people's lives. Nobody understood this responsibility better than James Tobin. The Tobin Center will use the best models and the best data to shed light on the greatest issues of our time, maintaining Yale as a touchstone of truth in our divided world. These current-day efforts are rooted in the foundation built by Department of Economics visionaries Richard Levin, William Brainard, and James Tobin."
In the more than three years since the Tobin Center was founded, its research has already propelled the passage of landmark legislation to prohibit the practice of surprise billing, been cited in federal regulation upheld by the Supreme Court, and informed the testimony of cabinet secretaries and even the content of two State of the Union addresses. It has also directly informed government action on issues ranging from climate change and student loan forgiveness to consumer protection and supply chains.
At a Tobin Center event on April 3, US Treasury Secretary Janet Yellen '71 PhD, who served on the Tobin Center Advisory Board, discussed the value of the center's research. 
"I feel very strongly, as Tobin did, that economics should be about something, and that it should make a difference to the well-being of our nation and the world," Yellen said. "These are really the values that the Tobin Center stands for. The center has been doing important research, and I think national policy will benefit from that kind of data-driven approach that is focused on real problems."
Cementing a Legacy
The 87 Trumbull Street facility also brings together the Faculty of Arts and Sciences Department of Economics, which was previously housed in multiple, disconnected buildings on Hillhouse Avenue. With the new building in place, the entire department is now connected, fulfilling a dream of its namesake.
"Tobin wanted to bring the entire department together rather than let it remain disjointed," said Steven Berry, the David Swensen Professor of Economics and Jeffrey Talpins Faculty Director of the Tobin Center. "He championed a connection between two of the buildings, a feature that still exists in the basement of the renovated complex. Decades later, the new building finally brings the entire department together and serves as home to a center carrying on Tobin's legacy. This building is alive with the connections that will sustain this department and institution."
Tamar Szabó Gendler '87, dean of the Faculty of Arts and Sciences, expressed her gratitude to everyone who helped the center come to fruition.
"Both literally and metaphorically, the Tobin Center brings together our community, unlocking Yale's potential to inform essential policy issues," Gendler said. "We are grateful to the visionary supporters whose generosity allows our faculty, staff, and students to pursue Yale's mission of preserving, creating, and sharing knowledge for humanity."
Top image: Yale's Tobin Center for Economic Policy; photo by Ronnie Rysz