The Yale Alumni Fund has announced the 2022 recipients of its Chair's Award, a group of six exceptional volunteer leaders. Brett Zbar '94, chair of the Yale Alumni Fund Board of Directors, selected the winners from a wide pool of volunteers nominated by Alumni Fund staff across all of Yale's schools.
"I am delighted to recognize these outstanding fundraising volunteers for their service to the alumni fund and to Yale," Zbar says. "This is the Alumni Fund's opportunity to show appreciation for extraordinary volunteer leadership, but I'm grateful for all of our volunteers who dedicate themselves to raising unrestricted funds in support of Yale's goals."
The following individuals were presented with these awards on February 6 during the Yale Alumni Fund Board of Directors meeting. View the celebration video below.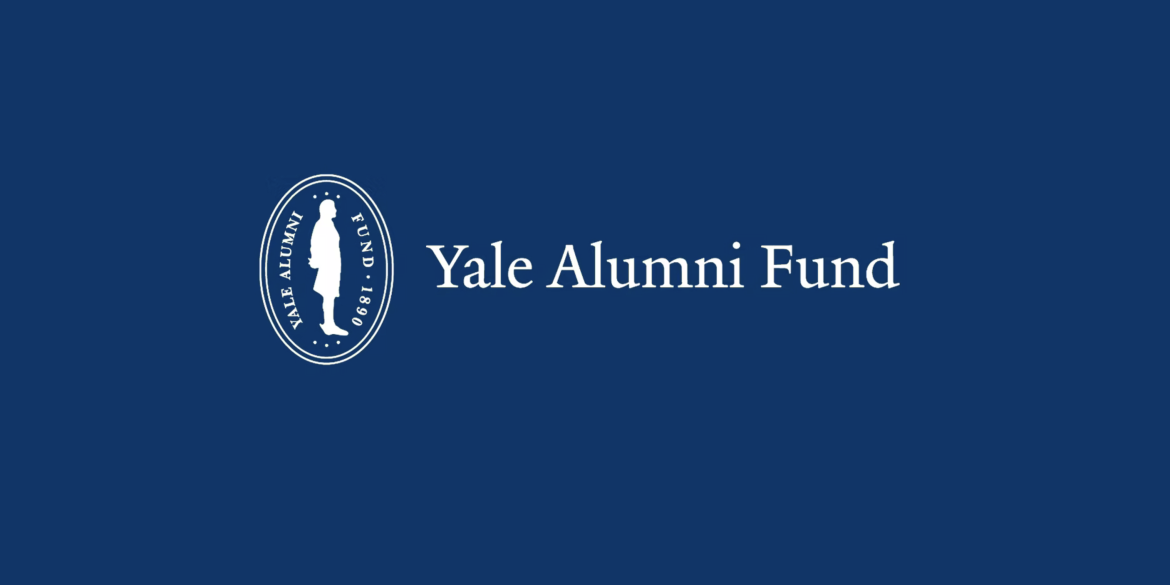 Award Recipients
Virginia R. Dominguez '73, '79 PhD is a university citizen who goes above and beyond for Yale. She expanded her commitment to fundraising for the Alumni Fund when she became chair of agents in 2021. Simultaneously, she recruited three classmates to assume the co-chair role alongside her to foster further diversity of thought among the class leadership. Virginia's effectiveness in connecting with classmates has advanced strategic recruitment and solicitation efforts, and she is an excellent partner from establishing goals to supporting volunteers. This year, Virginia continues her advocacy for the Fund through her service on the 50th Reunion Gift Committee. In addition to her outstanding partnership with Yale College alumni, volunteers, and staff, she remains a dedicated supporter of the Yale Graduate School of Arts and Sciences, which recognized her with the Wilbur Cross Medal for Alumni Achievement in 2022.
In his fourteen years of service to the Alumni Fund, Jonathan B. Jacobson '93 MBA has been one of the most committed and enthusiastic class agents. He has been a member of his prior and current Reunion Gift Committees, and he spent many years helping graduates through the SOM Career Development Office and served on several alumni panels. Adapting quickly to the online volunteer platform GiveCampus, Jonathan has maximized the tool's potential for connections and ensuring data integrity. He has served on the Yale Alumni Fund Board of Directors and was the recipient of SOM's inaugural Alumni Service Award in 2001. Jonathan inspires and leads by example. Since he assumed the role of class agent, the Class of 1993 has increased their participation by nearly 10 percentage points, consistently outpacing the results of classes in the decade.  
Professor James M. Jones '70 PhD joined the Alumni Fund volunteer ranks as a Graduate School of Arts and Sciences Agent in March 2021 and quickly distinguished himself as an enthusiastic, talented, and dedicated volunteer. He crafts unique solicitation emails in GiveCampus, the Alumni Fund's volunteer platform, adding thoughtful and personal details for recipients. He appends compelling post-scripts to his mailed letters, sharing his own experience of the trailblazing journey he made through the Department of Psychology. James frequently communicates with staff about his efforts and combs through alumni lists to add former classmates and colleagues to his solicitation group. Professor Jones represents the best of the Graduate School Alumni Fund—working to enthusiastically expand the engagement of the alumni community and support for the School and its students. He is a 2023 recipient of the Graduate School's Wilbur Cross Medal for Alumni Achievement.  
Laura E. Vrana '11 became co-Chair of Agents in 2021. A member of her Senior Class Gift committee, Laura has been committed to the Alumni Fund since her time on campus. She previously served ten years as a class agent and six years as a stewardship volunteer for the Alumni Fund. She was also nominated to the Yale Alumni Fund Board and is now serving a second term. In 2021, Laura joined the board's Nominating Committee, reaching out to highly engaged young alumni to recruit them as Alumni Fund volunteers. Laura is a member of the Alumni Schools Committee and was also a member of her 10th Reunion Gift Committee. Laura is an exemplary volunteer, always willing to take on special projects and going out of her way to connect with classmates. She works closely with staff partners to effectively answer questions from both volunteers and alumni.  
David M. Waterbury '58 has been a highly engaged and enthusiastic Alumni Fund chair of agents for nearly fifteen years. He is a very involved and thoughtful chair, keeping a close eye on the performance of his agents and the class as a whole. As a leader among chairs, Dave led the winter 2021 Pull Up a Chair volunteer session and helped to design and execute this training. Over twenty chairs of agents across several decades attended the inaugural event, making it one of the most successful virtual events for volunteers that year. Dave has served on his class Reunion Gift Committee on several occasions and is a past member of the Yale Alumni Fund Board of Directors. He also supports the Yale Art Gallery, is a Yale Legacy Partner, and makes gifts in memory of classmates who have recently passed away.   
Sarah Yoo '18 is a standout volunteer for the Class of 2018 across many areas of Yale. She began volunteering with the Alumni Fund in 2021 and is an incredibly enthusiastic class agent. She engages thoughtfully with her classmates and with the broader Yale College audience through her involvement with the Yale Leads for Students challenge. Sarah also connects with the college's most recent graduates by participating in wellness texting outreach. Sarah was nominated and welcomed to the Alumni Fund Board of Directors last summer thanks to her outstanding service. She has taken on roles in two distinct board workgroups—one focusing on events supporting the For Humanity campaign and the other on fostering diversity, equity, inclusion, and belonging initiatives. In addition to her stellar work with the Alumni Fund, Sarah is a co-chair of her 5th Reunion Gift Committee this year and serves as a delegate for the Yale Alumni Association.