Nikolay, you co-chaired your 25th reunion during the height of the pandemic in 2020–2021. What was your proudest moment as gift chair?
Nikolay: Needless to say, the pandemic was a period of great uncertainty. As we embarked on the gift campaign there was a real fear that health concerns, a precarious economic environment, and the inability to have a traditional in-person reunion would hinder participation and cause us to come short of goals. This could not have been further from the truth: participation soared, and we exceeded the original goal by a vast margin. The results are a testament to the commitment and connection members of the Class of 1996 have to each other and to the university, even during such a difficult period. I am very proud of the fact that along with some of my fellow co-chairs, we provided the initial contributions for the FAS Faculty Excellence Fund. I am very pleased that, while separated by hundreds and thousands of miles, we collaborated to invest in something that is so fundamental to Yale's identity and the Yale undergraduate experience. It's a worthy cause that I very much hope the classes in the current reunion cycle will take to the next level together.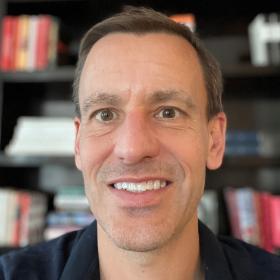 Rob Kinderman '98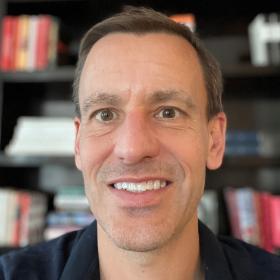 Rob Kinderman '98
Rob, what inspired you to take on the role of 25th Reunion Gift Co-Chair for the Class of 1998 this year?
Rob: So much of the course of my life this past quarter century has been a result of the path set from my time at Yale, so I am eager to find whatever small ways I can to give back. But for my 25th in particular, I have vivid memories of seeing Yale for the first time when I attended my dad's 25th reunion. I suppose it was love at first sight.
Nikolay, do you have any tips for Rob as a first-time reunion gift co-chair?
Nikolay: I'd simply encourage Rob to share with classmates what has made Yale special for him, how the passage of twenty-five years has changed the way he thinks of his time at Yale, and why he feels compelled to support it. Speak from the heart and the support will follow.
What would you say to your classmates to excite them about the For Humanity campaign? 
Nikolay: Great universities are an essential part of the fabric of free, open societies, so it's only apt that the campaign is For Humanity, not simply for Yale. Yale has been making a difference for more than 300 years. It's a proud tradition that we are a part of. An important part of the tradition is that every generation does its best to make the university better, fairer, more secure and thus better equipped to undertake that indispensable role in society. Do your own best.
Rob: When we're talking about the key priority areas of the campaign, I was excited to learn what that actually means: we're substantially expanding the size of the faculty, recruiting top talent that will not only advance their fields at Yale but also change the lives of their students. On a micro level, there are these additional interactions with a new star professor and a Yalie that will happen as a function of the campaign.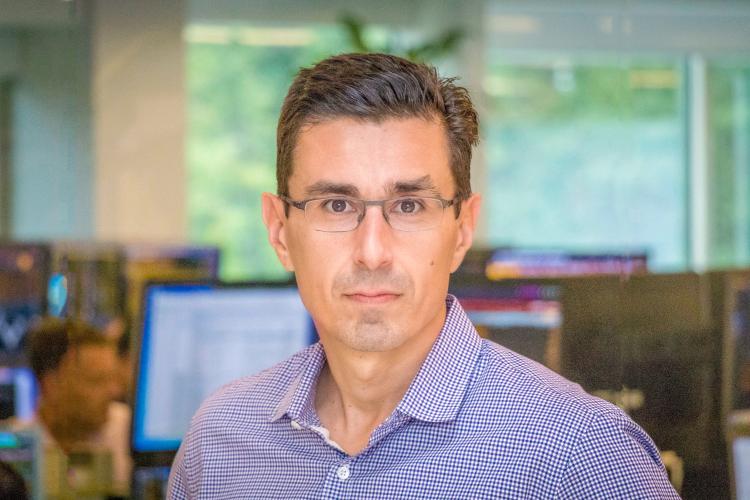 Nikolay Stoytchev '96
Both of you have been supportive of the Dean's Faculty Excellence Fund at FAS. Why is this area so important to you?
Nikolay: Yale has an amazing tradition of faculty excellence across academic disciplines; it's not just a point of pride but also an essential part of the Yale undergraduate experience. Every single graduate seems to have a story of a faculty member who had a profound impact on their educational experience and path in life. Investing in bringing the world's best faculty to Yale has always been important but is even more pressing today. Yale no longer competes just with the institutions that we historically regard as our peers, but also with the private industry and, increasingly, with lesser-known academic institutions that make concentrated investments in specific areas without Yale's commitment to maintaining excellence across disciplines. The amazing across-the-board excellence that makes Yale such a special place and attracts such a remarkable student body is harder to maintain today compared to thirty, forty, or fifty years ago—I am simply trying to do my part. 
The fund is meant to give Dean Tamar Gendler flexibility to supplement Yale's already competitive offers to bring outstanding faculty to the university. There are many worthy causes, but when I think of the impact an outstanding faculty member can have over the course of their careers at Yale on hundreds—or even thousands—of students, I find it difficult to think of others that can quite match the return on that supplemental investment. I think that alumni giving matters beyond direct monetary support—it conveys our values and sense of priorities. It is important to me that by supporting the Dean's Faculty Excellence Fund I convey my recognition of the critical role that faculty members play in the life of the university and its students and my strong belief that we as alums need to do our part in maintaining this proud tradition of excellence. 
Rob: For the Class of 1998, we were at the tail-end of living in our residential colleges before they were renovated. While I'm certainly envious of the classes that came later with gorgeous facilities, my time at Yale wasn't marked by physical infrastructure. What made Yale extraordinary were my classmates and professors.
While the need to renovate old buildings was obvious, it was too easy to assume that we'd always have extraordinary faculty, just because we're Yale. It was eye-opening to learn how much more competitive it is today to recruit and retain the best-of-the-best: it's now a global market for talent. When Nikolay and Dean Gendler told me about the fund and the opportunity to invest in maintaining faculty excellence, I was hooked.
Where did you feel most at home as a Yale undergraduate?
Nikolay: It doesn't reflect well on the vibrancy of my social life as a student, but I was always very fond of the Periodical Reading Room in Sterling—the perfect place for studying or doing homework! I recently visited campus with my daughter and stopped by, and I still felt at home.
 
Rob: Having my English professor sneak outside WLH on a beautiful spring day (after a long winter) to have class outside on Cross Campus.
What is your favorite Yale memory?
Nikolay: I had never been to the US before I came to Yale, so my first few days on campus were quite special and filled with new experiences. Bulgaria, where I am from, is part of the Byzantine cultural tradition so the gothic architecture on campus was new to me. I remember that I just spent a couple of hours that first morning roaming around and marveling at the buildings. Post-communist Bulgaria, perhaps more importantly, was also still a part of the rigid communist educational system, so my fondest memory at Yale was getting my first Blue Book. I still remember my amazement at the incredible variety of courses, all available to me! Coming to Yale from such a different environment was not easy, and it required sacrifices, but I realized it was all beyond worth it.
 
Rob: Up at 1:00 a.m. in a friend's room, procrastinating on the last question of a math problem set, engrossed in a debate about Nietzsche's eternal recurrence. A burnt bootleg CD playing obscure Led Zeppelin concerts in the background, of course.