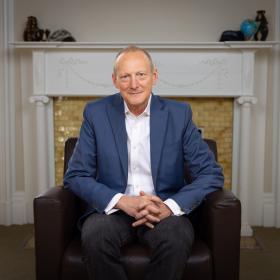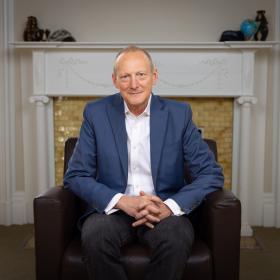 What sets the Jackson School apart?
We have the luxury of bringing in a small, curated class of under forty students each year. Our students come from many different parts of the world and have varied skillsets and backgrounds ranging from activism and business to science and government. In our small community, all the students and senior fellows get to know each other and learn from each other.
  
We are not organized around departments—we are focused on issues. A student does not come to Jackson to learn economics or public policy. Instead, they come to learn about, for example, US–China relations, which entails politics, economics, ethics, leadership, and language skills. We are deeply integrated with Yale's other professional schools. Every Jackson student takes courses all over campus to learn more about law, environment, business, and public health. They gain a host of multifaceted, interdisciplinary skills.   
Five years from now, what would constitute success for you?    
I am quite confident that five years from now, we will have filled out our ranks with phenomenal faculty members whose research will have already been impactful in addressing the greatest challenges of our time. I hope that the career records of our alumni will already showcase how the Jackson School sets up our students for success. Our students will go on to serve in positions of power. They will sit at tables where important decisions are made, and they are not always going to be on the same side. It will be a success for the school if those alumni can understand the person they are disagreeing with. I hope that the relationships forged here will bridge divides to change the world.  
How does your background in economics inform your deanship?  
As an economist, I am used to thinking in terms of tradeoffs and financial sustainability, which is so important as a self-support school where, through generous financial aid, all students in this year's class have their tuition fully covered. I know that I would not be here today, and that this school could not have come to be, without Yale's donor community. We are thoughtful about how we use those resources to do the most good. Donors got us to this starting line, but we're not done, and the Jackson School is going to have an incredible impact on the world at large thanks to them. 
What is the value of an education grounded in global affairs?  
At Jackson, we fill thousands of seats in our undergraduate classes. I hope that whatever those students go on to do, our classes help them be thoughtful as they engage with the world. I hope that when they read articles in the newspaper or watch TV, they are not necessarily convinced by the person who is most persuasive, because they can reason through the arguments for themselves. I would like to give Yalies the tools needed to be informed citizens for the global problems of the day.