"The nation behaves well if it treats the natural resources as assets which it must turn over to the next generation increased and not impaired in value." –Theodore Roosevelt
Roosevelt's words were an inspiration to Carl Knobloch '51, and they summarized his mission for his family foundation, which is dedicated to understanding and sustaining the natural world.
In these ideals, Knobloch also found a shared purpose with the Yale School of the Environment (YSE). Always at the forefront of creating a sustainable world, the school boasts alumni and faculty members that include the first four US Forest Service chiefs, a discoverer of acid rain, and a president of the National Resources Defense Council.
The Knobloch Family Foundation has a long history of generosity to YSE, having supported scholarships and research and endowed the deanship. The foundation has also endowed two professorships—one during the Yale Tomorrow campaign and the second as part of the For Humanity campaign. These gifts recognize the crucial role that faculty members play at the school.
"These professorships signal a new era ahead," notes Ingrid "Indy" Burke, the Carl W. Knobloch, Jr. Dean of Yale School of the Environment. "The foundation's support has been integral to our school's success in attracting and retaining mission-driven individuals who dedicate themselves to creating a more just future for all."
The two Knobloch Family Professors, Eli Fenichel and Nyeema Harris, are having an outsized impact on students and their respective fields, revolutionizing natural resource management and animal conservation.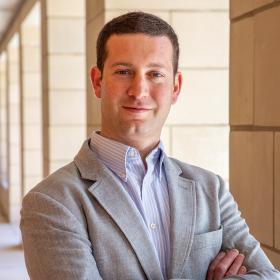 Eli Fenichel, Knobloch Family Professor of Natural Resource Economics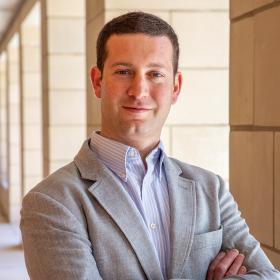 Eli Fenichel, Knobloch Family Professor of Natural Resource Economics
Global Citizenship
"Eli Fenichel and his course, Nature as Capital: Merging Ecological and Economic Models, changed my life," remarksMariana Camacho '22 MEM. From Colombia, Camacho came to YSE with a background in engineering, eager to apply her love of numeracy to environmental policymaking. "I'm now thinking of pursuing a PhD in natural resource economics because of Eli."
 
Fenichel was appointed the Knobloch Family Professor of Natural Resource Economics in 2020. His approach to natural management is similar to how an economist approaches portfolio management: by considering natural resources as capital that appreciates or depreciates over time. Fundamentally, natural resource economics assesses the supply, demand, and distribution of the planet's freshwater, forests, fish and wildlife,and other natural resources necessary for human existence.
 
Fenichel's work has taken him across the globe examining the value of communities' critical resources. In the Kansas High Plains, for example, where farmers depend on the groundwater aquifer to support healthy soil for growing, Fenichel and his team demonstrated that extraction and changes in aquifer management reduced the state's total wealth by more than $1 billion over ten years.
 
In a recent study, Fenichel, his advisee Ethan Addicott '22 PhD, and their team sought to assess sustainable development progress in ocean-based economies. By incorporating publicly available data from Norway, the team built a dashboard model to demonstrate how a tailored set of indicators could address broad questions about the ocean economy, serving as the catalyst for the Norwegian government to develop official ocean accounting.
 
"I had the opportunity to travel to Australia to present our dashboard and engage policymakers at the first meeting of the Global Ocean Accounts Partnership," explains Addicott. "Being so present at the interface of scholarship and policymaking was eye opening. It made me further appreciate Professor Fenichel'sability to have an impact in both worlds."
 
Last year, Fenichel joined the White House's Office of Science and Technology Policy, where he serves as assistant director for natural resource economics and accounting. With input from Fenichel and his colleagues, the White House announced in April a natural capital account initiative, which will measure the economic value that natural assets provide to society. He will return to YSE once his government service concludes.
 
"We've crossed a threshold now where it's not enough to throw out ideas on how best to preserve our planet," Fenichel notes. "The time to act is now. The Knobloch family's generosity has made it possible to advance my research, giving me a platform to advise and work with communities worldwide who are making significant strides in approaching their natural resources as assets to manage. This framework requires, and helps build,respect for all peoples and their lands while incorporating evidence-based practice to yield a more sustainable environment for us all."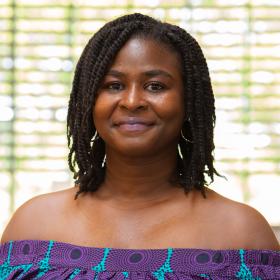 Nyeema Harris, Knobloch Family Associate Professor of Wildlife and Land Conservation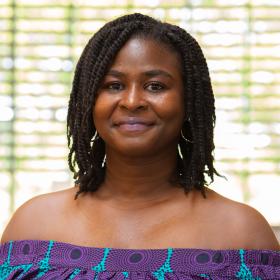 Nyeema Harris, Knobloch Family Associate Professor of Wildlife and Land Conservation
Inclusive Science
In early March, Professor Nyeema Harris could be found scouting in Nigeria, Senegal, and Burkina Faso to both re-establish projectsdisrupted by the COVID-19 pandemic and launch new partnerships focused on protected area effectiveness and large carnivore conservation.
 
Named the Knobloch Family Associate Professor of Wildlife and Land Conservation in 2021, Harris studies the mechanisms promoting and threatening wildlife species persistence. With projects throughout Africa and the Americas, and developing in Asia, her research lab explores carnivore behavior and movement against the backdrop of human-coupled ecosystems like cities and national parks. One question Harris asks is: how do multiple species co-exist with human activities in such dynamic environments?
 
The first of its kind in West Africa, Harris's large-scale, collaborative study in the W-Arly-Pendjari complex began to address this question with surprising results. She and her team found that livestock grazing was exerting more pressure on the area's wildlife than illegal poaching. Other routine human activities like gathering grass, wood, and fruit also proved to be prevalent inside protected areas. Such findings only emphasize the importance of integrating human behavior into conservation of local wildlife and the management of protected areas.
 
Data and geospatial analysis help inform Harris's research and conservation practice. These tools, paired with careful observation in the field, have allowed her to see, for example, that apex predator populations are dwindling. "Habitat loss and human encroachment have caused significant change in this region," she explains. "As these populations decrease, there are enormous, untold consequences for the environment. The next layer of our work involves collaring different species to track their movement—where they go, where they avoid, when they're traveling, and other key variables that illustrate how this evolving landscape affects their species."
 
As a conservation ecologist, Harris champions inclusion as a transformative approach to promote wildlife coexistence during a time of enormous global environmental change and turmoil. This belief is embodied in her work as the director of Yale's Applied Wildlife Ecology Lab—its acronym, AWE, intentionally highlights their mission of showcasing and investigating nature's wonder through broadening participation.
 
"Science is not just for the elite or done by the highly educated," she notes. "We must open science to innovatively devise planetary solutions engaging all backgrounds and disciplines—from Yale's diverse student body to high school principals to artists to engineers to social scientists. We all have a role to play, and we all benefit from one another's experience and perspective. The Knobloch family intimately understands this, and this professorship enables me to keep building a network of individuals who will come together and protect our planet's assets. I am honored to hold this chair."
The Future
"Environmental science, public service, and inclusivity are now inextricable," adds Dean Burke. "In their research and teaching, Professors Fenichel and Harris both embody this perspective. I am so grateful to the Knobloch family for this meaningful recognition of the impact our faculty have on our community during this critical moment in history."