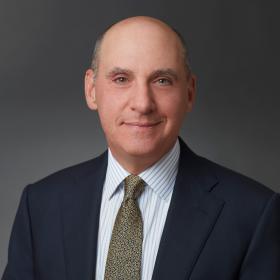 Adam R. Rose '81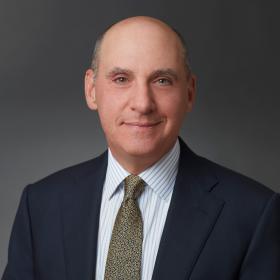 Adam R. Rose '81
Catch a performance of the Yale Jazz Ensemble, and you will be treated to a medley of swing, standouts from the university's Benny Goodman archive, and more contemporary pieces. Adam R. Rose '81, a pianist and life-long jazz aficionado, reconnected with Yale's vibrant jazz music scene during his last reunion weekend, when he entertained classmates with his own performance trio. That experience inspired Rose to think about the future of jazz at Yale—and to help secure it with a generous contribution.
"As the first endowed fund for the Yale Jazz Ensemble, the Adam R. Rose '81 Yale Jazz Ensemble Endowment Fund will strengthen the program immensely," said Thomas C. Duffy, director of the University Bands and adjunct professor at the School of Music. "Adam's support helps to provide our talented student performers with the resources they need to carry on this great musical tradition."
For nearly forty years, Duffy has led and overseen the evolution of the Yale Jazz Ensemble from a student-run organization into a robust and mature program. With reliable support from the Rose Fund, the ensemble can continue to pursue the types of activities and initiatives that encourage undergraduate student performers to develop into well-rounded musicians.
Director Thomas C. Duffy stands ready to lead the 2018–2019 Yale Jazz Ensemble in Morse Recital Hall.
Expanding the ensemble's touring schedule to include more national and international venues is one part of the program that stands to benefit from this funding. Travel and lodging support for the seventeen-piece big band to perform at institutions like the iconic Village Vanguard or London's Ronnie Scott's Jazz Club helps to highlight the importance of practice and preparation for students as they perform for live audiences. For these performances, the Rose Fund will also assist in the commissioning of new works from master musicians like Sonny Rollins and Michael Philip Mossman. These sophisticated, modern compositions ground students in the fundamentals of jazz while also inspiring them to think outside the box and take the form in new directions. In addition, the Rose Fund will go toward instrumentation support and to help offset production costs for studio recording sessions.
"Jazz is a mainstay in the catalog of American music," noted Rose. "I am proud to support Tom and the Yale Jazz Ensemble's outstanding efforts to ensure that this beloved art form inspires new audiences at every turn."
A longtime supporter of Yale, Rose has also contributed to the Department of Sociology, the Yale Police Department, and other areas of the university.