A new act in Yale's distinguished tradition of theater will soon begin, thanks to extraordinary support from a number of generous donors. Last fall, University Provost Scott Strobel announced that plans are underway for a state-of-the-art theater, performance, and education facility that will unite Yale's communities of theater-makers and scholars under one roof for the first time. The facility will serve as the new home for David Geffen School of Drama and Yale Repertory Theatre and will be shared with the undergraduate Theater, Dance, and Performance Studies Program and the Yale Dramatic Association—known widely as the "Dramat."
A New Home for the Next Century
"As we approach the school's 100th anniversary and the 125th anniversary of the Dramat, this new building presents a transformational opportunity, literally to lay a foundation for the next century of theater at Yale," says James Bundy '95 MFA, the Elizabeth Parker Ware Dean of David Geffen School of Drama and artistic director of Yale Rep. "I am deeply grateful that alumni and friends are responding so generously and enthusiastically to this strategic investment in the arts."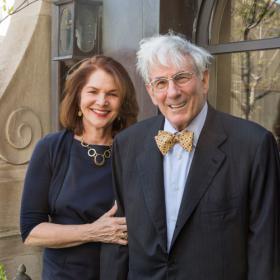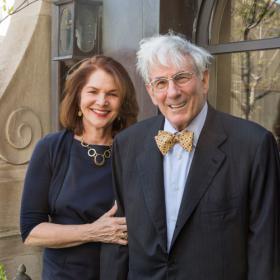 The late Richard Gilder '54 and his wife, Lois Chiles, who serves on the school's board of advisors, made an early and significant donation, and the studio theater will be named in their honor. "I am very proud to be a part of this new chapter in Yale's long history of unparalleled theatrical training and excellence," Chiles says. An anonymous gift from Yale College alumni will support the building's new technical production shop. This gift celebrates Cole Porter BA 1913 and the Dramat's lasting legacy and has catalyzed other donations.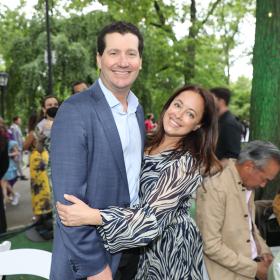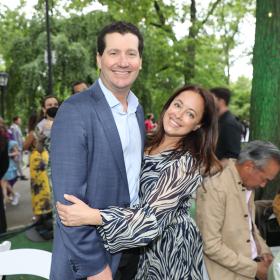 Julie Turaj '93, who was active in theater and dance as an undergraduate, and her husband, Rob Pohly '94, made the new home for theater a philanthropic priority, with a gift to name the lobby. "We are honored to play a role in this exciting moment for drama at Yale. The magnificent new space will not only enrich teaching and productions but also strengthen ties between the theater-making community on campus and New Haven audiences," Turaj says. Fundraising for the capital project is ongoing and remains a priority of the For Humanity campaign.
Closer Collaboration
Theater is a complex and intensely collaborative art form, requiring various skill sets, physical space, and today, advanced technology. Currently, David Geffen School of Drama is spread across ten buildings, which can pose challenges for creative exchange. In the new facility, production workshops, rehearsal rooms, and purpose-built, modern teaching spaces will be on site, alongside a flexible 400-seat theater with a fly tower and orchestra pit, and a studio theater. "Our goal is to design these spaces as a durable platform for theater training and production for generations to come," Bundy notes.
The dramatic arts building will be located at the intersection of Crown and York Streets, expanding Yale's arts corridor and fortifying its connection with the surrounding city. "One of the most visible transformations we seek is in our relationship with the New Haven community," adds Bundy. "Imagine a building in the heart of downtown whose architecture and activity is inviting and full of possibility from morning until night."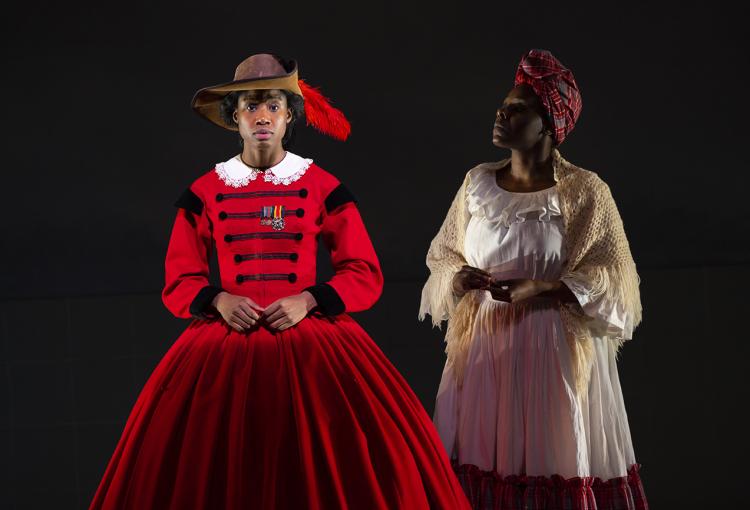 Tyler Cruz '23 MFA and Abigail C. Onwunali '23 in Marys Seacole at David Geffen School of Drama, January 2023.
Bulldogs on Broadway
For decades, Yale's dramatic arts programs have shaped American theater, with many legendary careers taking root here. As pioneering stage director Lloyd Richards, former dean of David Geffen School of Drama and artistic director of Yale Repertory Theatre, once noted, "We can state with a great deal of pride that on that great family tree of the theater, one branch blossoms blue."
That branch extends back to the founding of the Dramat by Yale College students in 1901. The Dramat is the second-oldest college theater association in the country and the largest undergraduate theater organization at Yale. Hundreds of students participate in Dramat productions each year, and its notable alumni include Thornton Wilder BA 1920 and Jodie Foster '85, among many others.
The University Theatre was built in 1925, followed by the establishment of a professional school for theater, the first and only one of its kind in the Ivy League. Today, David Geffen School of Drama is recognized internationally as an incubator for theatrical talent in every discipline. Actors, directors, playwrights, designers, dramaturgs, technicians, and managers who got their start here have gone on to influence all aspects of the stage and screen: actors Meryl Streep '75 MFA, Frances McDormand '82 MFA, Angela Bassett '80, '83 MFA, Courtney B. Vance '86 MFA, and Lupita Nyong'o '12 MFA; playwrights Wendy Wasserstein '76 MFA, Lynn Nottage '89 MFA, and Tarell Alvin McCraney '07 MFA; set designers Michael Yeargan '73 MFA, Eugene Lee '86 MFA, and Riccardo Hernández '92 MFA; lighting designer Jean Rosenthal '34 CDR; and costume designers Donald Holder '86 MFA, Jess Goldstein '78 MFA, Susan Hilferty '80 MFA, and many others.
In 1966, Yale Repertory Theatre was founded by then-dean Robert Brustein '51 DRA to provide professional theater experience to students at the school. Yale Rep has earned an outstanding reputation as one of the country's foremost regional theaters and has produced more than one hundred premieres by emerging and established playwrights, including six of the ten plays in August Wilson's Century Cycle. Seventeen Yale Rep productions have advanced to Broadway, receiving forty Tony nominations and ten Tony Awards, including the 1991 Regional Theater Award.
Planning for the state-of-the-art dramatic arts building ushers in a new era of creative talent and storytelling in New Haven, raising the standard of practice and ensuring that Yale's tradition of excellence in artistry will continue to flourish.