The US Census Bureau estimates that there are roughly 73 million Americans in the baby boom generation alone, and that by the end of 2030, all baby boomers will be aged 65 or older. The oldest of this cohort are already 75 years old.
The Census Bureau further predicts that, by 2034, older Americans will outnumber those under the age of 18 for the first time in US history—and centenarians are the fastest-growing age group. With the youngest boomers turning 60 in three years, society must accommodate this population to ensure they can grow old while optimizing health span, not only life span.
"The aging population of the United States will have a profound impact on American healthcare and society," says Ann Kurth '90 MSN, dean of the Yale School of Nursing (YSN). "As our nation and, indeed, the world's population ages, we will need more nurses educated in gerontological care to meet the unique needs of this vast group of people."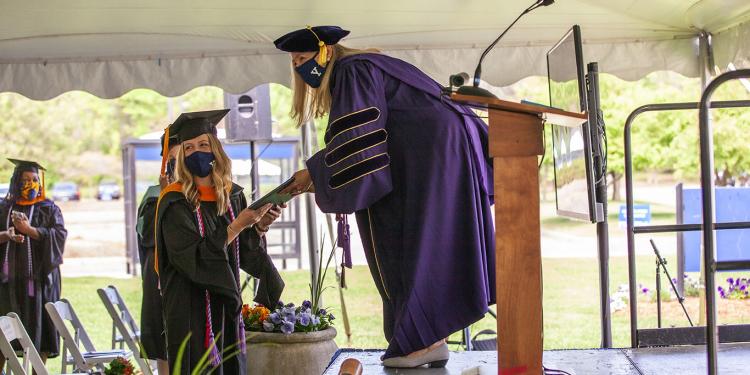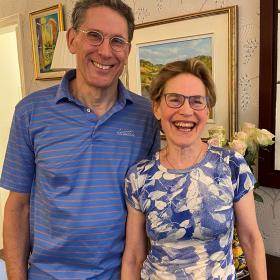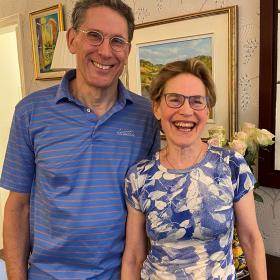 Unsung heroes
A gift from Linda Rodman '73, '75 MA and Lawrence Rodman '16 MEM has created a new faculty position at the Yale School of Nursing: the Rodman Family Professorship (also named for Tara Rodman '07, Max Rodman '10, Jesse Wolfson '08, '08 MS [Tara's husband], Leo Rodman, Naomi Wolfson, and other future members of the family). It will be held by an expert devoted to gerontology in their research, teaching, and clinical practice. The professorship will complement the school's robust strength in gerontologic nursing and establish a secure future for teaching and research to train new generations of nurse practitioners to meet this growing need.
Nurses who specialize in gerontology receive training specific to the needs of older people, who are vulnerable to accident, illness, and degenerative diseases like Alzheimer's. These nurses must be ready to address the care and management of both chronic conditions common among seniors and the metabolic responses to medication and treatment that accompany advanced age.
"During my aged mother's stay in the hospital, we experienced the full role of nurses and realized that they are the ones who really take care of the well-being and restoration of vulnerable patients," says Linda Rodman, a member of the first cohort of women admitted to Yale College. "Nurses are truly unsung heroes."
Linda continues: "We were particularly struck by how hard it is to care for geriatric patients. I think a lot about how, given the impending tsunami of aging baby boomers, there will be an unprecedented need for highly competent nursing care within the next decade. We wanted the Yale School of Nursing to be established at the forefront of this critical area, and we are incredibly excited to be able to make this gift." The Rodmans previously established an endowed scholarship at YSN with a preference for students interested in gerontology. They have also supported the dean's discretionary fund at the school.
Meeting the challenge
"Revolutions in public health and clinical care have meant that people today are living longer," notes Kurth. "This is a victory in human terms, but one that brings the challenges of meeting the needs of an aging population. With the Rodman Family Professorship, Yale will be better able to educate the next generation of nurse leaders to meet those challenges and be the clinicians we will all, one day, need. I am so thankful to Linda and her family for their perspicacity and generous foresight with this remarkable gift."
Prestigious positions like the Rodman Family Professorship are vital in attracting top talent to Yale. They allow the school to recruit and retain leading scholars as senior faculty members, and they support excellence in teaching, research, and clinical care.