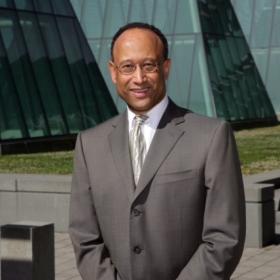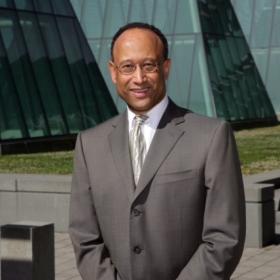 For Yale College alumnus Gregory Hicks '72, the School of Public Health wasn't the obvious choice when he was considering a gift to Yale. However, after hearing about an opportunity to maximize impact at the school, he discovered that the work done at YSPH has profound connections to his own passions.  
"I came to realize how broadly public health sees its mission, because public health goals are dependent on deep understandings of the cultures where interventions are deployed," says Hicks, a land and water law professor who has served on the boards of nonprofits including the Nature Conservancy and the Pacific Forest Trust. "It's not just the lab science or the clinical work, it's about understanding communities and ensuring safe, healthy access to natural resources, especially soil and water."
Making a gift go further
Hicks notes that he and his wife Klara were also compelled by the idea that their gift, which created an endowed scholarship fund at the school, would unlock additional funds from the university. During the For Humanity campaign, each endowed gift to the schools of public health, nursing, and medicine will be met with an equal amount of unrestricted funds from the university. (Learn more below.)
"It's not just about amplifying the impact of one's own gift, it's a way of expressing thanks and validation," Hicks says. "By taking advantage of this opportunity to secure additional funding from Yale, we and others are signaling our agreement that this is an important area worthy of investment."
A formative education
Hicks developed his interest in the natural environment at Yale College, where he studied English literature. His senior thesis examined the idea of the pastoral, a literary concept related to finding identity in the natural environment. His thesis research awakened a desire to learn more about how humanity interacts with natural resources.
"I realized I knew nothing about the political realities of the shaping of landscape," Hicks says. "I wanted to figure out how growing up in Texas as a young African-American man in the 50s and 60s had shaped my connection to the land, to the farm where my father had grown up." This curiosity led him to law school and a career in law. Now, his work examines natural resource allocation and governance. Central in his thinking is the idea of the pastoral that he first encountered at Yale.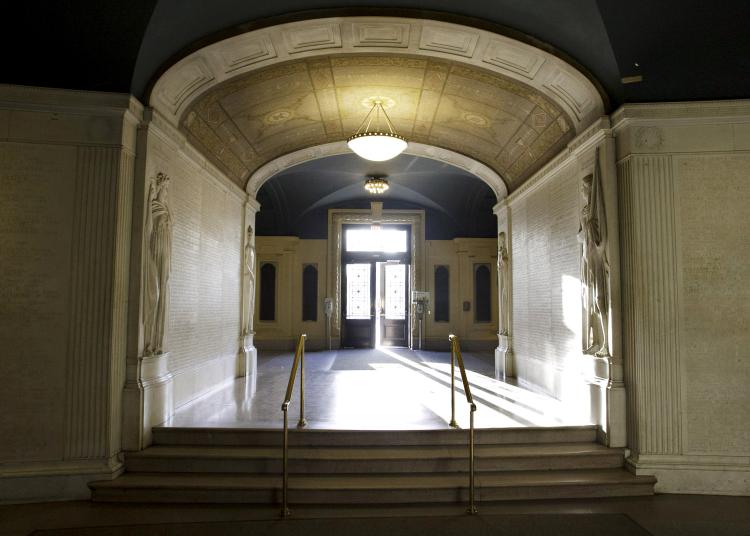 Memorial Hall. Photo by Jack Devlin.
A powerful connection
At his fiftieth reunion this past summer, for which he served as a reunion gift co-chair, Hicks had many opportunities to reflect on his gratefulness for his Yale College days. 
"In spite of my devotion to Yale, I hadn't done very much to give back since graduation," Hicks says. "Many alumni feel that Yale may not need us as much as other institutions do. But serving as a reunion gift co-chair and giving to the School of Public Health helped me realize how valuable it is to translate my feelings of gratitude for Yale into meaningful action." 
Revisiting his fencing salle at Payne Whitney Gymnasium and favorite paintings at the university art museums, Hicks felt a powerful connection to Yale's mission and history.  
"I walked through Memorial Hall, reading the list of names of Yalies who'd died in wars, all the way back to the American Revolution," Hicks says. "I got goosebumps just thinking about the presence of Yale in the American story, and by extension, my own place in history. It felt important to bear witness to how much Yale had changed my life and show my solidarity with Yale's mission."
---
An Opportunity to Unlock Funds for the Yale School
of Public Health 
During the For Humanity campaign, you have a special opportunity to amplify the impact of your gift to YSPH. Nearly half of all public health students borrow to fund their study at YSPH, with those who borrow averaging more than $60,000 in debt over the course of their program.
When you make an endowed gift to the school, Yale University will make an equal and unrestricted contribution to the school's general endowment, up to a total of $50 million. The combined $100 million from donors and the university will make an enormous difference to YSPH students—and the field of public health. 
To learn more, contact Cornelia Evans, Senior Director, Development and Alumni Affairs at 203.436.8544 or cornelia.evans@yale.edu.
Similar opportunities exist to maximize impact by giving to Yale School of Nursing and Yale School of Medicine.