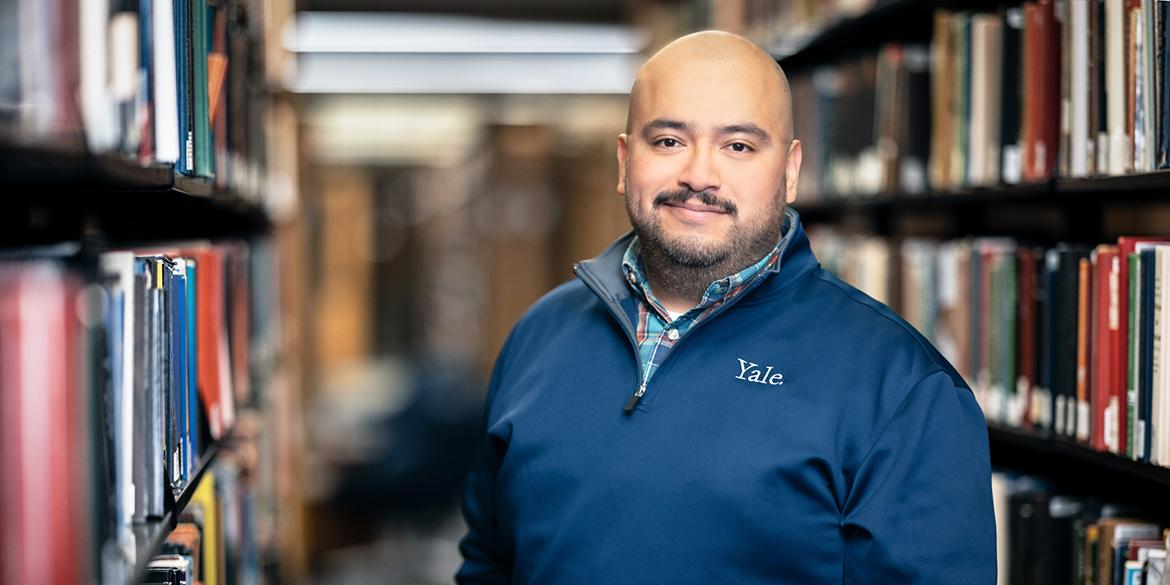 While earning his associate's degree from a community college in Chicago, Rudy Cordero '24, Trumbull College, worked full-time at a marketing firm and later at a technology start-up. Working alongside software engineers piqued his interest, and he began to wonder whether he might be able to pivot his career to similar work in one of the so-called STEM fields—science, technology, engineering, and math. But going back to school felt like a pipe dream.
"I knew that I wanted to pursue my education further, but I wasn't sure I could afford it," Rudy says. "I'm incredibly grateful for Yale's commitment to financial advocacy and allowing me to attend an institution like this without having to think, how does my family continue to eat?"
Rudy enrolled in Yale's Eli Whitney Students Program, which enables nontraditional students to earn Yale College degrees on a full or part-time basis.
"Yale's nontraditional program is unlike almost any other one in the country," Rudy says. "Yale's program specifically enabled me to decide on something that I understood was going to be challenging, that was going to allow me to take on this course load and remain flexible based on my current work schedule."
He hopes to work in financial technology after he graduates, supporting nonprofit engagement in the e-commerce space. He also wants to give back to other students like him.
"I want to help others with my background or who come from the same type of neighborhood that I did that didn't have an amazing education system, but whose parents tried really hard to get them the skill sets that they needed to just get through high school and try to go to college," Rudy says.
Rudy never imagined he could end up at a place like Yale, and he says his enrollment here has brought so much joy to his friends and family back home.
"I talk to members of the community who are so excited to have someone from our neighborhood be here," Rudy says. "That's a lot of pride that I bring back when I come home."