When Lisa Kereszi '00 MFA arrived at the Yale School of Art to study photography, the atmosphere of creativity and energy struck her immediately. "I grew up outside of Philadelphia. Neither my parents nor my grandparents went to college," Kereszi says. "When I got to Yale for graduate school, I was impressed by the caliber of the other students and the intensity of the program. The experience was priceless."
Financial aid helped ensure Kereszi could attend Yale and nurture her talent. "I was what we call today a first-generation, low-income student. I never could have come here without a scholarship," says Kereszi, who now serves on the School of Art faculty as a senior critic and the director of undergraduate studies. "It made all the difference in the world."
Today, over 70 percent of students at the School of Art receive some scholarship assistance, but it often does not cover the full cost of attendance. Art students must also pay for materials, books, and equipment, which can amount to thousands of dollars each semester. Many students rely on loans and credit cards to address these needs.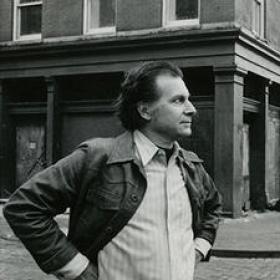 Jack Stewart '51 BFA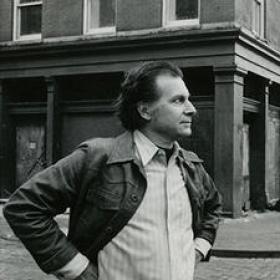 Jack Stewart '51 BFA
Honoring an artist's legacy
A bequest intention from Regina Serniak Stewart will establish a permanent scholarship at the School of Art in memory of her husband, Jack Stewart '51 BFA, who died in 2005. With the assistance provided by the Jack Stewart Scholarship, student recipients will be free to focus their creative energies on their art, without the worry of adding to their debt on graduation.
"We are tremendously grateful to Regina Stewart for this gift," says Marta Kuzma, the Stavros Niarchos Foundation Dean of the Yale School of Art. "Financial aid is a critical priority for the School of Art and for students choosing to pursue graduate studies in the visual arts and design. Our hope is to meet the full demonstrated need of all our students, so that they may be able to afford to study at Yale, regardless of their financial resources and circumstances. Regina Stewart's bequest is an important step in our ability to meet that ambition."
Jack Stewart, who studied painting at Yale, went on to earn a PhD from New York University and enjoyed a distinguished career as an artist, academic, and educator. He was chair of the art departments at Indiana State University and Cooper Union and served as the vice president and provost of the Rhode Island School of Design. His work is held in the permanent collections of prominent museums, including the Yale University Art Gallery.
"Although education was a part of Jack's life, his career was first and foremost dedicated to his art," Regina Serniak Stewart says. "The Jack Stewart Scholarship was bequeathed to the Yale School of Art to help support equally dedicated art students."
Following in Stewart's footsteps
"Alongside a rigorous artistic practice, Jack Stewart's commitment to teaching and research encapsulates the school's ethic of engaging with the larger society in which we live and work," Kuzma says. "Recipients of this scholarship will certainly respect that their education is funded in memory of an artist and an educator, as well as a Yale School of Art alumnus."
"All around the world, Yale School of Art students and alumni follow in Jack Stewart's footsteps, making meaningful connections while creating thought-provoking, vital art," says Kereszi. "If one of my students goes on to be an editor at a widely-read magazine or curates public museum exhibitions or becomes a teacher, an untold number of people will be affected by their work. Many of our alumni are educators, teaching and running art departments, and therefore help to shape the next generation of artists and have a huge impact on our culture. The Stewart Scholarship perpetuates this important work."