It was 1968 when Robert Brustein, the former dean of what was then known as Yale School of Drama, transformed the Calvary Baptist Church on Chapel Street into a hub for theatrical innovation. In the audience of the newly christened Yale Repertory Theatre sat Donald R. Ware '71, mesmerized by the bold productions of original works and adapted classics and their relevance to the burning issues of the day.
Yale Rep continues to be an integral part of the recently renamed David Geffen School of Drama at Yale University. Its ecosystem of programs is devoted to pushing the boundaries of inventive theater. The school has trained creative leaders for nearly a century, and its students go on to contribute to the performing arts in remarkable ways.
Drawn to the school's singular strengths in instruction and its commitment to inclusive theater, Ware now serves on its board of advisors. This year, he endowed its leadership position, naming the deanship in memory of his beloved mother, Elizabeth Parker Ware. The gift marks a seminal moment for the school, ensuring that every dean—beginning with James Bundy '95 MFA—will have permanent support to realize their vision for the school and its community. Ware's naming of the deanship is an expression of confidence in the school and the direction it is headed. His endowment will have a lasting impact that meaningfully support theater training now and in the future.
"This is an exciting time for our school, which Don's touching tribute to his mother only emphasizes," remarks Bundy. "His decision to name the deanship ensures that, in the years ahead, theater makers from around the world will continue to find the school an uplifting and creative home. Here they will breathe new life into our traditions, fulfill their own aspirations, and redefine what theater can be."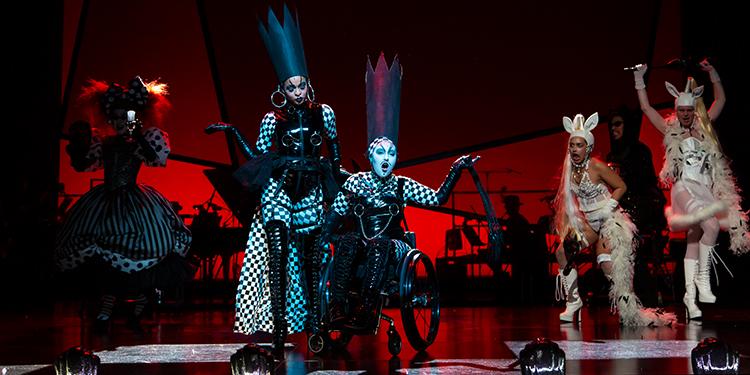 Extraordinary character
Elizabeth Parker Ware, the granddaughter of a prominent newspaper editor, publisher, and writer, was in many ways suited to follow in her grandfather's footsteps. As a college student in the late 1930s, she became the first woman editor of DePauw University's student newspaper. And although the social mores of the time prevented Parker Ware from pursuing a career in journalism, her affinity for words persisted. A dedicated mother and community volunteer, Parker Ware also loved music and dance, encouraging her son's creative side and inspiring his lifelong love for the arts.
"With this legacy, I am honoring my mother's extraordinary character and the career in journalism she never got to have," notes Ware. "Yale's drama school is one of the world's preeminent institutions dedicated to excellence in arts education, and I am so proud to know that her spirit will live on in such a distinguished way."
A bold future
Ware's gift reinforces the importance of the arts and communal experiences at the start of a new era for the school and American theater. And as theatergoers emerge from quarantine, they will look once again to the powerful performances and live storytelling the school's community offers.
For nearly two decades as dean, Bundy has championed the school's mission: training and advancing leaders to raise the standard of global professional practice in every theatrical discipline, pursuing excellence in art to promote wonder, empathy, and understanding in the world.
"I am extremely grateful for Don's generosity in making this gift," Bundy reflects. "In making the school such a charitable priority, Don has elevated the visibility of our program and established a legacy for generations to come. On a personal note, it is truly an honor to share this connection to his family's history and to continue serving as the inaugural Elizabeth Parker Ware Dean."