The virus first appeared in southern China, and only a few official cases had been confirmed in Beijing. The government's official stance was that those patients had all contracted the illness elsewhere and brought it to the city. They declared Beijing open for business, confirming that there had been no local transmission and that life could continue as normal.
But Susan Jakes '97, '08 MA, a Beijing-based reporter for Time magazine, had a sense that SARS might be a bigger problem than the government had let on. It was March 2003, exactly seventeen years before history would repeat itself with the COVID-19 epidemic.
Jakes conducted interviews with high-ranking officials in the Chinese government and medical community, confirming that contrary to official reports, the government had in fact confirmed dozens of cases of local transmission throughout the city.
After Time published her stories breaking the news of the cover-up, the government released new data showing high rates of local transmission, and both the mayor of Beijing and China's health minister were fired.
 
"The vast majority of my reporting was done in Chinese," Jakes said. "It was the Light Fellowship that allowed me to develop the language and cultural skills I needed to do that work."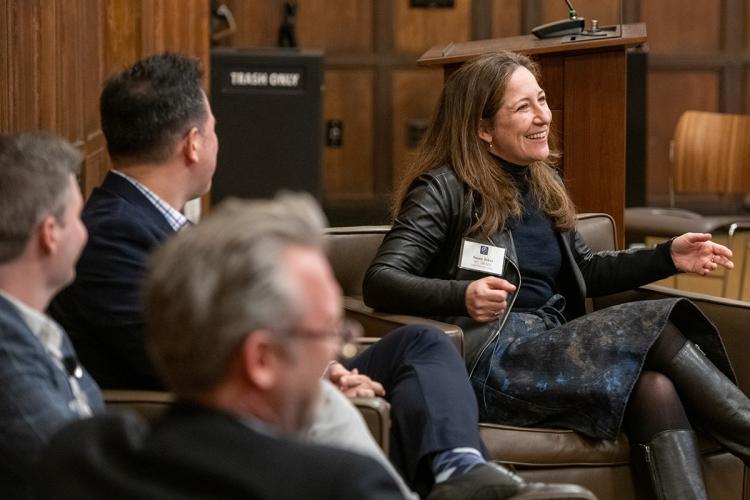 Susan Jakes '97, '08 MA
Bringing Yale to the World
The Richard U. Light Fellowship helps Yale students become highly proficient in East Asian languages by fully funding intensive language study in China, Japan, Korea, and Taiwan. The Richard U. Light Foundation began the fellowship at Yale in 1996, with Jakes as part of the first cohort. In the quarter century since, $31 million in awards has facilitated immersive language study for more than 2,400 fellows. The foundation has recently committed additional funding to permanently endow the program.  
In November, alumni, faculty, and friends gathered at Sterling Memorial Library to celebrate the Light Fellowship and to recognize the Light Foundation for its extraordinary generosity.
"When I became president in 2013, I said in my inaugural address that we must bring the world to Yale and bring Yale to the world," reflected President Peter Salovey '86 PhD in opening remarks at the event. "There is no better example of this than the Light Fellowship. For many, the Light Fellowship was a turning point in their educational path, deepening or kindling a passion for East Asia. I am grateful to the Light Foundation, and I am invigorated by the boundless promise of this program."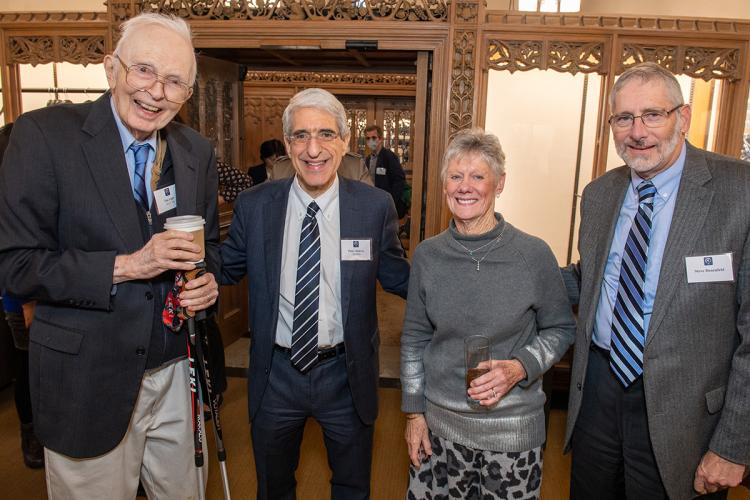 President Peter Salovey '86 PhD (second from left) with Richard U. Light Foundation trustees Tim Light '60, Barbara Parish, and Steve Denenfeld
Cementing a Legacy
Tim Light '60, a trustee of the foundation and son of fellowship namesake Richard U. Light, attended the celebration and expressed his gratitude for how the program has grown through Yale's stewardship.
"This fellowship has grown beyond my father's wildest dreams," Light said. "We are thrilled that so many Yale students have taken advantage of this opportunity for language learning and so glad that his legacy will endure for future generations."  
Yale College Dean Pericles Lewis shared in Light's gratitude for the continued legacy of the fellowship.
"As a comparative literature professor, I know that additional language proficiency creates better-informed citizens," Lewis said. "Learning about other cultures fosters an examined life and enables students to better understand their place in this world. I am so grateful that for years to come, Yale College students will continue to have access to this unparalleled resource."
Opening Doors
When Louis Gilbert '12 told his parents he wanted to spend summer 2009 in China, they thought he was joking. But as an avid sports fan, he had just watched broadcasts of the 2008 summer Olympics in Beijing and was inspired to learn more about Chinese language and culture. He traveled to Beijing on a Light Fellowship and says the knowledge he gained there continues to serve him well.
In his previous work at the National Hockey League, Gilbert helped the league expand into China, coordinating with Chinese media organizations and developing programming to promote hockey to a new market.
"A few weeks into my job at the NHL, I was helping plan a trip for NHL star Alex Ovechkin to visit Beijing," Gilbert said. "Once my boss realized how well I knew the city and language, he asked me to come along too. My first few business meetings were challenging because my Chinese was rusty, but by the end, it had fully come back. It's amazing to have that skill when I need it and when opportunities arise."  
Aaron Ling Johanson '02, a retired six-term Hawaii State Representative, said the Japanese skills he learned through the Light Fellowship opened doors for him throughout his legislative career.
"Many moments in my career could never have happened without the Japanese language skills and cultural competency I gained from the Light Fellowship," Ling Johanson said. "While I served in the Hawaii State Legislature, I helped set up the many diplomatic precursors that led up to Japanese Prime Minister Abe's first visit to Pearl Harbor. Things that mean a lot on a global level can sometimes have humble beginnings, and that's the real legacy of the Light Fellowship."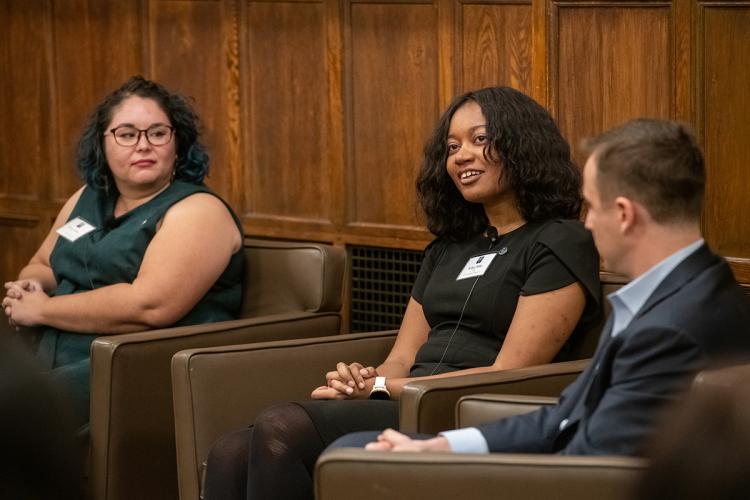 Sarah Cortina '07 and Kelsey A. Miller '16
Beyond Language Learning   
Alumni of the fellowship described life-changing experiences that taught them far more than just language skills.
"I'd never been overseas before, and it was an utterly transformative experience for me," said Nick Sedlet '08, founder of New York-based HR tech company HireArt. "It was more than just a language-learning experience. I learned how to talk to people who are different from me. Today, I run a company with one hundred employees all over the world, and I feel like I know how to talk to them, because if I could figure out how to talk to people in China as an undergraduate, I can communicate with anyone."  
 
Mya Fisher, the director of the Light Fellowship, said that Sedlet's experience is shared by many Light Fellowship alumni. Though many of the graduates go on to pursue careers that may appear unrelated to East Asian language, Fisher said that the confidence and knowledge students gain from the experience still has an invaluable impact.
"My time in Korea with the Light Fellowship awakened a real passion for Korean history, politics, and protest culture," said Kelsey Miller '16, who now works for the ACLU Voting Rights Project. "If I hadn't fallen in love with that history and written my senior thesis on it, I doubt I would be doing the work I do today."  
In the quarter century since its establishment, the Light Fellowship has helped Yale advance its goal of becoming a more global institution, noted Fisher. The number of East Asian language speakers at Yale has increased, and students have a deepened understanding of the region.
"As the fellowship has grown, I've watched so many students experience profound moments that change not only what they want to study, but how they think about the world," Fisher said. "Yale is a far better institution thanks to what it can offer students through the fellowship."