Yale is taking its For Humanity campaign stories on the road. Members of the Yale community are invited to attend For Humanity Illuminated, a series of in-person events showcasing Yale's expertise and strategic priorities. The Office of Alumni Affairs and Development is partnering with regional Yale affiliate groups to bring the free events to cities across the US and abroad.
"We are extremely excited for this opportunity to bring together Yalies in locations across the globe with informative, inspirational and fun events that highlight Yale's mission and contributions to a better world," says Joan O'Neill, Vice President for Alumni Affairs and Development.
Each event program is unique, and Yale University leaders, faculty members, and alumni experts will speak on the evening's theme. At pre- and post-event receptions, attendees can enjoy live entertainment and meet representatives from local Yale alumni clubs and special interest groups.
For Humanity Illuminated kicks off on October 20 at Warner Bros. Studios in Burbank, CA, with an evening dedicated to the power of narratives. "Storytelling for Impact: Harnessing the Power of Arts, Media, and Culture" features Yale lecturer and award-winning showrunner Neal Baer, Academy Award-nominated composer Marco Beltrami '91 MusM, award-winning writer and executive producer Yahlin Chang '94, Associate Professor of Computer Science Ted Kim, and David Geffen School of Drama co-Chair of Design Toni Leslie-James, followed by a panel moderated by Act 4 Entertainment founder David Johnson '78. President Peter Salovey '86 PhD and university trustees Carlos Moreno '70 and Ann Miura-Ko '98 will also offer remarks.
On October 22, San Francisco's Yerba Buena Center for the Arts will host an evening dedicated to topics in human health. Headliners include Professor of Biology Craig Crews P '19, FitBit co-founder and CTO Eric Friedman '99, '00 MS, Associate Professor of Biomedical Engineering Anjelica Gonzalez, Professor of Immunobiology Akiko Iwasaki, and Associate Professor of Genetics and Computer Science Smita Krishnaswamy, with a follow-up panel moderated by university Trustee David Sze '88, P '22, P '24 and remarks by President Salovey and Foresight Capital founder and CEO James Tananbaum '85, P '18, P '21.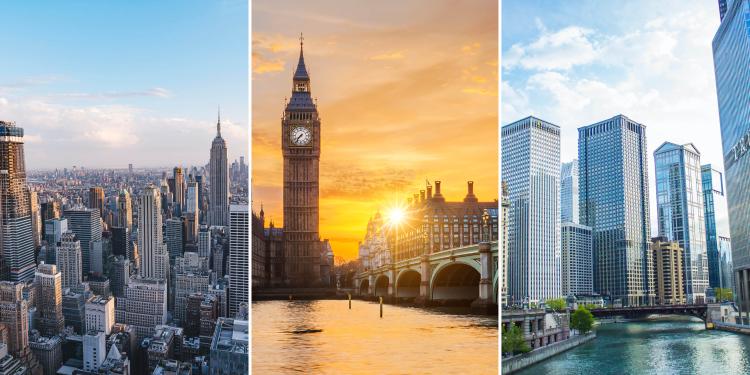 Additional For Humanity Illuminated event dates include: 
• March 4, 2023 in New York City
• May 4, 2023 in Chicago
• June 21, 2023 in London
All events are open to all members of the Yale community free of charge. An option to livestream each event will be available for those who cannot attend in person.
Launched in October 2021, For Humanity is the university's most ambitious fundraising campaign yet, guided by a mission to improve the world for future generations.