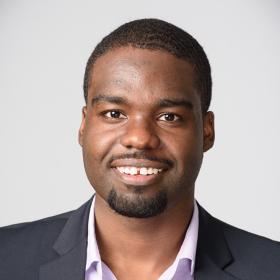 Robert Rock '18 MD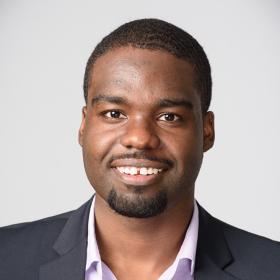 Robert Rock '18 MD
Robert Rock '18 MD first realized he wanted to be a doctor when his grandaunt was diagnosed with uterine cancer. She was the matriarch of Rock's family of Haitian immigrants living in Queens, New York. Skeptical of the Western medical system, she hid her pain until it was unbearable, by which point her diagnosis was terminal.  
 
"People shouldn't die of uterine cancer," Rock says. "It's preventable and treatable if caught early. But catching it early requires good primary care."
Rock's grandaunt decided to forego care and passed away six months after her diagnosis. The family tragedy instilled in him the goal of becoming a doctor who would build long-term relationships with his patients and foster trust in the medical system.
"My grandaunt was put through the gauntlet of testing, imaging, and constant appointments with doctors whom she had no relationship with," Rock says. "They saw her and her cancer as a problem to be solved. That dynamic made the final months of her life far more difficult than they would have been otherwise and made me realize that I wanted to be a doctor who did things differently."
As an undergraduate student, Rock knew he wanted to apply to medical school after graduation and chose Yale because it would allow him to realize his ambitions.
"Yale gave me the best financial aid package, and that support also meant I could choose a specialization that was lower paying but aligned with my passions," Rock says. "Without financial aid, medical school wouldn't have been possible for me, and I would not have been able to pursue my current career path if I had graduated with more debt. Financial aid gave me the freedom to pursue my dreams."
He trained in family medicine in the Bronx before returning to Yale for a fellowship with the National Clinician Scholars Program. Recently graduated this past year, Rock will now be returning to the Bronx to practice primary care and assist in public health efforts in the borough to address health disparities through the New York City Health Department.
 
"The fact that illness is a manifestation of societal oppression is incredibly evident in the Bronx," Rock says. "The Bronx has some of the highest rates of asthma in the country because of disproportionate exposure to pollution, waste, and exhaust. This community has historically suffered significantly from resource deprivation and environmental racism, and it manifests in its health statistics. Primary care providers are a big part of addressing these problems, and I am so grateful to get to be part of the solution."