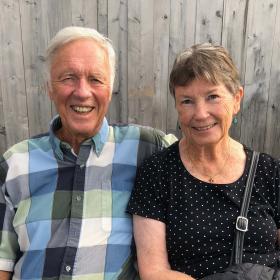 Thomas McMullin and Ruth McMullin '79 MPPM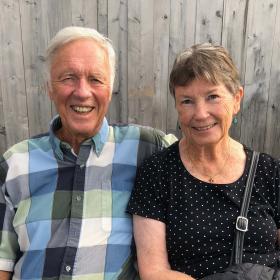 Thomas McMullin and Ruth McMullin '79 MPPM
"Yale was the best thing that ever happened to me," says Ruth McMullin '79 MPPM, a member of the Yale School of Management's (SOM) second-ever graduating class. "We were new students in a new school. It was wonderful to shape the institution and be shaped by it."
Ruth's experience at SOM launched an illustrious business career, during which she worked at General Electric, became the president and CEO of John Wiley and Sons, the president and CEO of Harvard Business School Publishing, and served as the Chairperson of Trustees at Eagle-Picher Trust, a settlement trust.
In appreciation for her Yale experience, Ruth has included a provision in her estate plans to fund scholarships at SOM. "My investment advisor said it was time to think strategically, not only about my giving now, but also in the long term. He asked me what was important to me, and Yale sprang immediately to mind. I never realized how satisfying it is to explore ways to support an institution you care about. And I love knowing that my own estate will help fulfill theYale promise for future generations."
Ruth found time to volunteer at Yale as well. She served on the boards of the Yale University Press, the Executive Committee of the Alumni Fund, and the SOM advisory board.
"Yale SOM opened the world to me, giving me opportunities I would never have had otherwise," she continues. "It gave me the confidence that I could do anything if I worked hard enough. It really opened my horizons. I met the most wonderful people there, who invested in my success and changed the trajectory of my life."