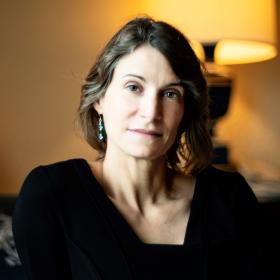 Laurie Paul, Millstone Family Professor of Philosophy and Cognitive Science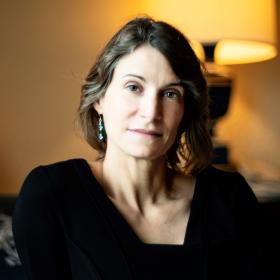 Laurie Paul, Millstone Family Professor of Philosophy and Cognitive Science
For millennia, philosophers have built frameworks to answer the most central questions of the human experience, especially those related to self-conception and identity. But Laurie Paul, the Millstone Family Professor of Philosophy and Cognitive Science, believes that some of humanity's most important questions have been overlooked. 
"Having a child is a deeply life-revising, transformative experience that 2,500 years of Western philosophy ignored entirely," Paul says.
An invaluable insight 
Having her first child inspired Paul to examine these fundamental questions. At the time, less than a quarter of all employed philosophers were women, according to the American Philosophical Association. 
"It's a deeply male discipline," Paul says. "When I first started this work, I would walk into rooms terrified that I'd be laughed out. Serious philosophers don't talk about babies." 
But Paul, who was named the Millstone Family Professor in 2021, believes that life altering experiences such as becoming a parent are worthy of philosophical study. She says her named professorship has lent meaningful credence to her work in a field that has not always been welcoming to ideas like hers. 
"When I go out and present my research, my peers can see that Yale is investing in my work," Paul says. "It makes a real difference in how I'm perceived by the outside world." 
The Millstone Family Professorship was established by David J. Millstone '99 and Jennifer Millstone '00, as part of a larger commitment that also supports Yale Law School's criminal justice reform activities and summer fellowships for undergraduates interested in public service.
"By creating this endowed chair, the Millstones are investing in Yale's historic strengths in the humanities and helping to ensure our future excellence," says Tamar Szabó Gendler '87, dean of the Faculty of Arts and Sciences. "Through groundbreaking ideas and interdisciplinary vision, Professor Paul illuminates key parts of the human experience, and these insights are invaluable to students in every area of study." 
An interdisciplinary ethos 
In a paper called "What You Can't Expect When You're Expecting," Paul writes, "Perhaps you think that you can know what it's like to have a child, even though you've never had one, because you can read or listen to the testimony of what it was like for others. You are wrong." 
She theorizes that becoming a parent may deprive a person of the freedom, social life, and activities that brought them joy before parenthood. Yet, through the life-altering experience of having a child, many parents may come to not actually miss those joys. 
She writes: "You may end up becoming a different person—a parent." 
This is the lens through which Paul studies the nature and formation of the self, a framework she applies to other life experiences like ending a marriage, changing careers, or experiencing serious illness. Her framework has been adopted by collaborators in the psychology department to better understand how identity shifts in the aftermath of transformative life events. 
"These collaborations are incredibly fruitful because they enrich my own philosophical understanding of life-changing experiences, and my psychology colleagues appreciate having a framework for experimental work," Paul says. "I like contributing to science and having science contribute to philosophy." 
Paul also co-teaches seminars with psychology professors and appreciates Yale's culture of cross-departmental collaboration.
"Yale is without question the most deeply interdisciplinary institution I've ever experienced," Paul says. "The culture at Yale is one of ideas rather than intellectual silos. Faculty and students alike are enthusiastic about engaging with different perspectives to further their research." 
A philosophy of teaching 
In creating the professorship, the Millstones were inspired by David's Yale College experiences. 
"Studying philosophy as a Yale undergrad was a transformative experience for me," says David. "What began for me as a means of exploring fairly abstract questions—questions about existence, morality, and aesthetics—has persisted as a framework for thinking that I continue to rely on, even in the very practical world of business. With this professorship, Jen and I wanted to ensure that the opportunity for students to explore some of life's most fundamental and enduring questions, and to transform their own thinking, will continue to be a central part of the Yale experience." 
Today's students also grapple with those enduring questions. When Eda Uzunlar DC '23 first came to Yale, she struggled to feel like she belonged. Growing up in South Dakota as the daughter of Turkish immigrants, she had a hard time seeing how she would fit in at a school like Yale. 
On the first day of the semester, she stopped by a freshman seminar that was already full. Sitting on the ground in the doorway, she listened as Paul discussed the philosophy of life-changing experiences, decision-making, and identity. 
"Immediately after class, I wrote her an email about how much I needed to be in the seminar," Uzunlar says. "I was in so much turmoil about who I was and whether I belonged here. She saw through the panic and graciously let me join the class that would go on to change the trajectory of my life." 
Paul says that teaching her first-year seminar is one of her favorite parts of working at Yale, because she loves seeing her students conceptually frame and process their own experiences through a philosophical lens. Her students have written about topics like losing a family member, confronting prejudice, and moving across the globe to start their college careers. 
"Looking back now as a senior, that class is truly what gave me the confidence I needed to thrive at Yale," Uzunlar says.