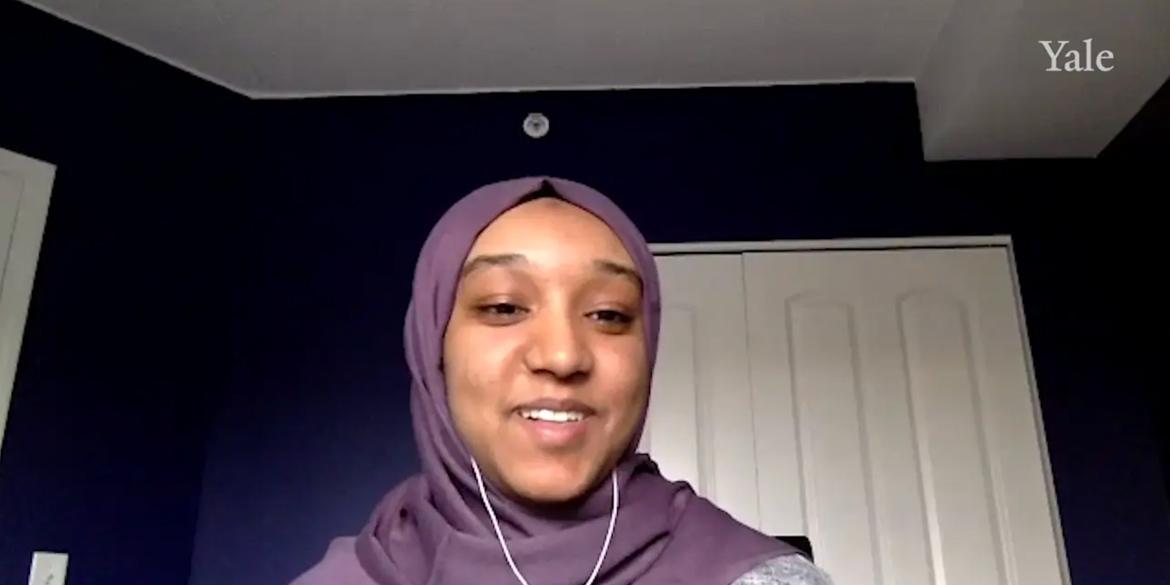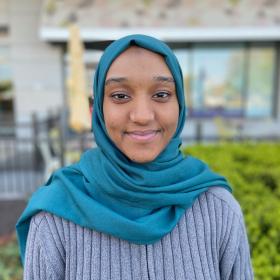 Sapheya Elhadi BK '23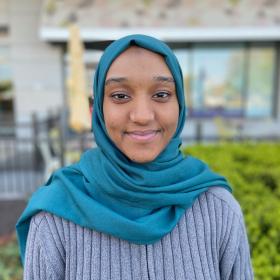 Sapheya Elhadi BK '23
In the early morning hours, Sapheya Elhadi BK '23 sat awake in her bedroom in Qatar, anxiously awaiting news from across the world. Would she get into Yale?
Around two o'clock in the morning, the joyful news arrived. "I was so excited to learn I had gotten into Yale that I ended up texting my parents, which, of course, woke them up," she laughs. "It was an incredible moment." 
Now a rising junior, Sapheya is premed and is deeply invested in her molecular, cellular, and developmental biology major. While she never gravitated toward lab work in high school, her first biology lab at Yale changed her perspective completely. Mentored by her professor and the class TA, Sapheya recalls gaining "a new vision" of how she would spend the rest of her time at Yale: "Now, research is something I'm integrating into my plans for a career in medicine."
Outside of her studies, Sapheya contributes her time and talents to benefit both Yale students and city residents. In addition to serving as a student ambassador for the Yale Alumni Fund, Sapheya volunteers with HAVEN Free Clinic, which provides quality healthcare services to the New Haven community. She was also recently elected to the Board of Black Pre-Health Students at Yale. And, as an Arabic interpreter and translator with the Yale Interpretation Network, Sapheya translated a food access and COVID-19 vaccine flyer for Arabic-speaking citizens in and around the Elm City.
Sapheya is grateful to those who support financial aid at Yale. "With support from Yale, I can pursue my research through the summer. I'm excited to continue exploring my academic interests and the many opportunities Yale has to offer."