A public interest lawyer living in Japan. A psychology PhD student devoted to helping others. A student at Harvard Medical School. A first-year interested in computer science.
A common thread joins them all: they are current and past recipients of the Fannie Rothbard Scholarship, established by generous gifts from Bobbi Mark '76.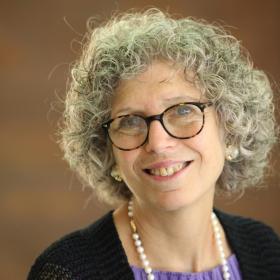 Bobbi Mark '76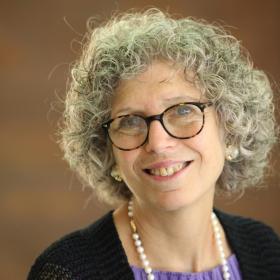 Bobbi Mark '76
Helping Students Succeed
Mark created the Rothbard scholarship in 1991, naming it in honor of her maternal grandmother, with whom she was exceptionally close. The fund has grown thanks to additional gifts and the performance of the Yale endowment. The scholarship has so far supported nine students—primarily women who are the first in their families to attend college, as Mark was. She was also a member of the fourth class of Yale College women to enter as first-year students.  
Recently, for both her upcoming fiftieth reunion and the For Humanity campaign, Mark documented a planned gift to augment the Rothbard scholarship. Her generosity will enable the fund to provide even more robust support for students.
A Wider Circle
Mark has remained close to Yale. From 2002 to 2005, she served as managing director of the Yale Alumni Fund, immediately after her term as the first woman to volunteer as the fund's Chair. She has led most of the reunion gift efforts for her class and served on a variety of volunteer boards, both at Yale and elsewhere. In 2010, the university awarded her the Yale Medal. 
"I've always been incredibly grateful for my time at Yale and the circle of lifelong friends I made during college," says Mark, a For Humanity campaign committee member and ambassador. "That's why I stay involved. I'm proud of all the Rothbard scholarship recipients and happy that, in the future, the scholarship will help a wider circle of people."
Keep reading to meet four recipients of the Fannie Rothbard Scholarship.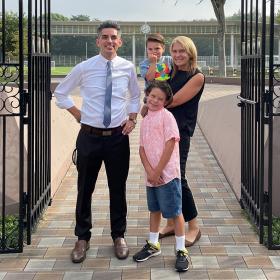 Emily Arnold de Leon '04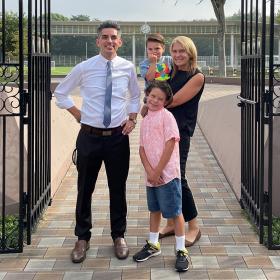 Emily Arnold de Leon '04
Emily Arnold de Leon '04
"I'm from California," de Leon says, "and was the first person in my family to go to college. Yale was such an amazing experience." After Yale, de Leon taught in New York City public schools for years while earning a master's degree in education.
De Leon later attended law school and became a public interest lawyer.  She now lives and works in Tokyo, where her husband teaches at an international school and their two sons explore a different culture. "I'm so grateful to Yale and to Bobbi," she says. "Her scholarship changed my life and my family's life in so many ways. We've stayed in touch over the years, and she has been like a family member and a mentor, all in one." 

Bethany Goodhue '16

Bethany Goodhue '16
Bethany Goodhue '16
Despite being raised in Connecticut, Bethany Goodhue '16 had not spent much time in New Haven before arriving at Yale. "I fell in love with New Haven!" she says. "After graduating, I stayed on as a researcher in the Clinical and Affective Neuroscience Lab in the School of Medicine for three years."
Yale gave Goodhue new perspectives—and the opportunity to travel overseas for the first time, when she studied at the University of Cambridge for one summer. In England and on Yale's campus, she took advantage of the wide variety of courses. "I don't believe I could have gotten this education anywhere else," she reflects.
Following her years in New Haven, Goodhue earned a master's degree and has been pursuing a PhD in school psychology at the University of South Florida. She is determined to devote her future endeavors to helping others. "There's always more to learn about humanity and how to help," she says. "Yale was the perfect place to do that."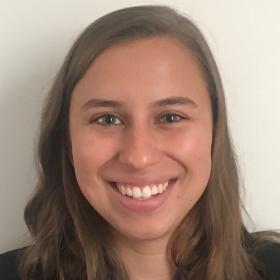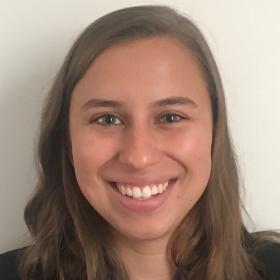 Lily Mirfakhraie '19 
"Financial aid was one of the most important things for me and my family when I chose a college," says Lily Mirfakhraie '19. "Receiving the Rothbard Scholarship made all the difference."
Mirfakhraie came to Yale from West Virginia and majored in both history of science and medicine and molecular, cellular, and developmental biology. "The scholarship gave me extra time to study," she says. "I also loved taking liberal arts courses and being part of a community where we were mutually invested in each other's success." 
Mirfakhraie is now a student at Harvard Medical School. She draws from her time at Yale to  prepare for a career in medicine. "Yale completely changed the trajectory of my life," she says. "It gave me the confidence to apply to medical school. I am so thankful for Yale and the scholarship that made it possible."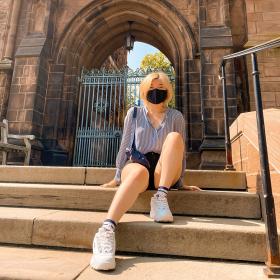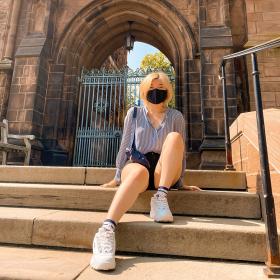 Philomena Wu GH '25 
"I really wanted a college with a diverse community," says Philomena Wu GH '25. "When I saw the Yale student body, I knew this would be the best environment for me."
Wu is a first-year who hails from Duluth, Georgia. She felt the common apprehensions shared by all students arriving at college for the first time, but those fears soon dissipated. "The community on campus has been amazing!" she says. "There's such a strong sense of family. Everyone here is so accessible and ready to help."
Interested in computer science, Wu has found a strong group of friends at the Asian American Cultural Center, in her STEM classes, and with her own suitemates. The Rothbard Scholarship helps make it all happen. "The financial aid package gave me the chance to come to Yale," she says, "My family is so proud."