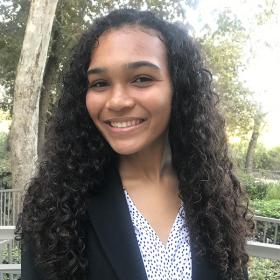 Jaida Morgan ES '23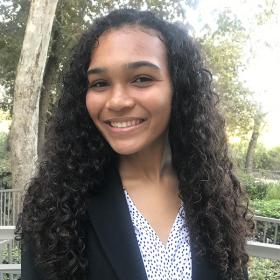 Jaida Morgan ES '23
When Jaida Morgan ES '23 came to Yale from Irvine, California, she was determined to perform scientific research. "I've always been interested in studying cancer," Jaida says. "As a prospective student, knowing that Yale had the Science, Technology, and Research Scholars (STARS) program was a huge draw for me. I joined STARS in September of my first year."
Now a junior, Jaida has progressed through the STARS track. She currently works as a research assistant to Sandy Chang '88, associate dean for science and quantitative reasoning education. In Chang's lab, Jaida researches DNA and damage repair in cancer cells.
"STARS has really helped me imagine a future for myself in science," Jaida says. "I went from wanting to be a scientist to participating in lab work. The people I've met have inspired me to pursue graduate school. I feel like a path that was closed is now open."
 
Every year, STARS introduces Yale College students like Jaida to the reality and excitement of scientific research. A recent gift from Anne Wojcicki '96 and the Anne Wojcicki Foundation will enable the STARS program to include more students than ever before.
Equipping students to succeed
STARS began in 1995 to support first- and second-year women and first-generation, low-income students underrepresented in science, technology, engineering, and math. It has since evolved into a three-part program. First-year students can apply to participate in STARS I, which pairs them with peer mentors who participated previously in STARS and offers one-on-one advising, study groups, information sessions, and professional development. The STARS Summer Research Program allows rising sophomores to work side-by-side with Yale faculty mentors on research projects. The next step is STARS II, the only program at Yale where juniors and seniors are paid to do scientific research during the academic year. STARS also offers workshops to prepare students for medical and graduate school and hosts a dinner series featuring female and underrepresented faculty members who discuss their careers, scientific journeys, and current projects.
"Many students who are interested in science come to Yale without ever having had the opportunity to work in a lab or speak with professional scientists," says Chang. "STARS helps pair students with mentors and brings them into contact with scientists on campus. The program teaches how to read and write scientific literature and design experiments. In STARS I, we also teach first-years critical skills like time management, how to find a research mentor, and dealing with impostor syndrome, so that they are well equipped to succeed in a lab and be confident they belong there."
"We are thrilled to support this crucial program," says Chevenee Reavis, executive director of the Anne Wojcicki Foundation. "STARS is a vital pipeline to not only nurture an incredible bench of diverse scientists, but also ensure we nurture science that is diverse, representative, and just."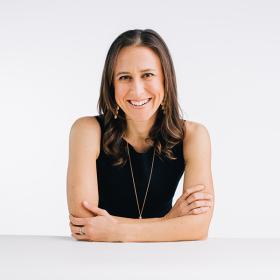 Anne Wojcicki '96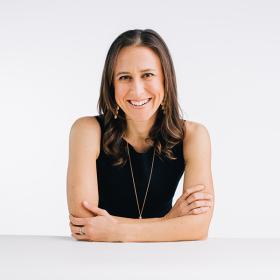 Anne Wojcicki '96
Expanding a successful program
Wojcicki's gift gives crucial resources to STARS that will allow Dean Chang to double the number of students in STARS I and STARS II. "We know that a student who completes STARS programs is seven times more likely to persist in a STEM major than a student who does not," Chang says. "With Anne's generosity, we will be able to help more students than ever before."
STARS students agree that the program has a major impact. Alumni go on to top MD, PhD, and combined MD/PhD programs across the country. Now in her junior year, Jaida has co-founded the Black Pre-Health Organization at Yale and has her sights set on a career in science. "There is no question that STARS changed my life," she says. "I'm now planning to pursue an MD/PhD after Yale. I want to continue researching cancer. STARS has opened up opportunities for me, and Im glad more students will get to share this experience."