One of the enduring mysteries of the COVID-19 pandemic has been why children tend to experience fewer symptoms from a SARS -CoV-2 infection than adults. A notable exception is a rare but serious complication known as multisystem inflammatory syndrome in children, or MIS-C, in which a hyper-activated immune system attacks a child's body weeks after a mild or even asymptomatic coronavirus infection. Since May 2020, the CDC has reported nearly 9,300 cases of MIS-C in the United States, and more than seventy-five deaths.
At Yale School of Medicine, Nina Brodsky, a research fellow in immunobiology and a critical care physician at Yale New Haven Children's Hospital, is part of a team investigating this puzzling condition. Their findings are shedding light on some of the fundamental mysteries of inflammation and its relationship to the immune system. "We are getting closer to the core of what drives many of the inflammatory diseases that we see," Brodsky notes. "Our goal is to uncover the molecular mechanisms behind inflammatory pathologies in children and infants and develop targeted translational therapies to improve their immune responses."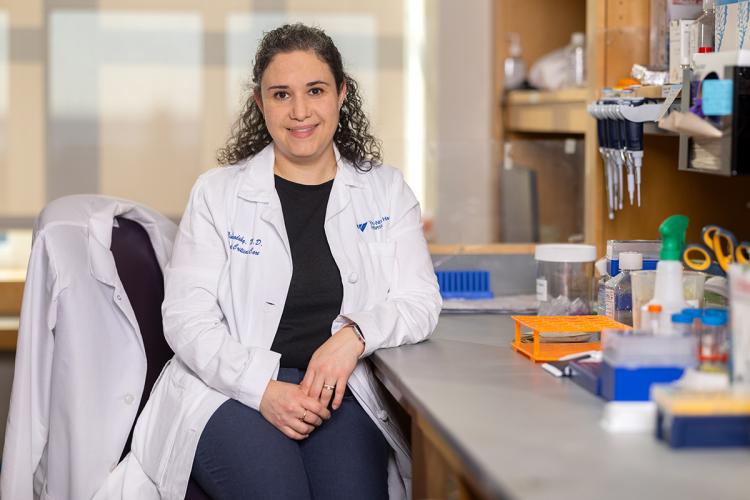 Nina Brodsky
From Bedside to Bench and Back Again
In her dual role as a physician and researcher, Brodsky sees things in the clinical setting that inform her research, and vice versa. The perspective physician-scientists like her bring to the lab bench and hospital bedside is often instrumental in accelerating the translation of scientific discoveries to patient treatments. However, balancing lab time with hours in the hospital and teaching responsibilities can be particularly challenging in the early career stages.
Brodsky was recently named the inaugural Wit Family Distinguished Scholar in Inflammation Science, thanks to a generous gift from Arthur Wit '06 and his wife, Leigh. They have created an endowed fund to support early-career researchers in inflammation science, one of Yale's key scientific priorities.
"Physician-scientists like Dr. Brodsky are forging new ground, revealing the role of inflammation across a host of diseases and driving development of new therapeutics," says Nancy J. Brown '81, the Jean and David W. Wallace Dean of Yale School of Medicine and C.N.H. Long Professor of Internal Medicine. "As an academic medical center, we are uniquely poised to bring medical insight into Yale's pioneering work in inflammation science, and we have an ambitious goal to train a cadre of experts in this field."
The gift from the Wits provides the resources needed to recruit and mentor extraordinary physician-scientists like Brodsky who bring medical insights into Yale's world-class immunobiology labs, setting the stage for transformational discoveries.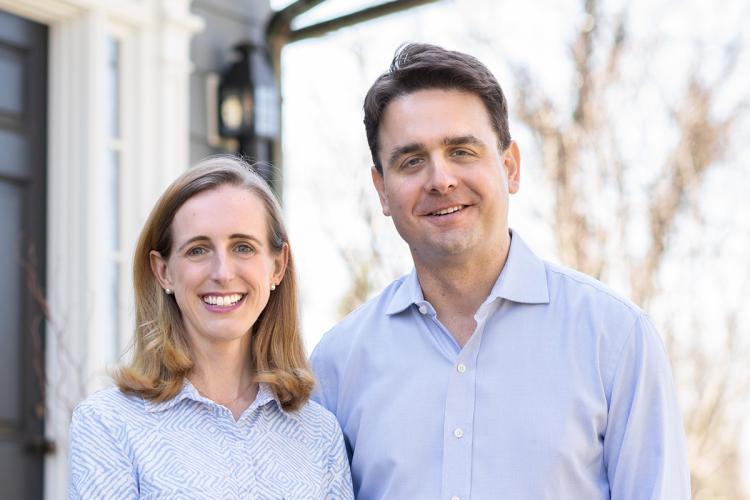 Leigh Wit and Arthur Wit '06
A strategic Investment
"I attended Yale on financial aid, and my education opened a world of opportunities for me," says Wit. "We're grateful to be able to give back in the form of support for one of the university's ongoing priorities. The scientists who benefit from this fund are advancing a field with broad implications for health and disease. Their discoveries could have an impact on millions of people's lives. It's an honor to facilitate their research and help them move inflammation science forward."
The award from the Wit Family Distinguished Scholar Fund supports Brodsky's salary for at least two years and enables access to critical resources not found in other grants. She can perform experiments that include genotyping and transcriptome analysis, build a lab team with assistance from undergraduates and postgraduates, and produce the results necessary to secure highly competitive grants from outside sources, including the National Institutes of Health.
"I aspire to lead an independent research program at Yale where I continue to work in the clinic and study inflammatory diseases affecting children in the ICU," Brodsky says. "I am profoundly grateful to the Wit family for their philanthropic support. It's provided me with the resources I need to pursue my passion."