The Information Age has resulted in a world awash in data. To extract meaning from the massive and ever-growing deluge of raw information, we require increasingly sophisticated algorithms and mathematical models. The insights gained have the potential to transform our understanding of everything from human behavior to the origins of the universe.
In recent years, data-centric research at Yale has led to breakthroughs in fields ranging from precision medicine to criminal law—back to data science itself.
"We don't always know where data science is headed, but almost every major advance starts with a scholar in another field with a problem they can't solve," observes Daniel Spielman '92, Sterling Professor of Computer Science and the inaugural James A. Attwood Director of Yale's new Institute for Foundations of Data Science.
Established last October, the institute, known as FDS, serves as a university-wide hub for collaboration in this rapidly growing, interdisciplinary field, with a core mission to strengthen Yale's expertise in data science's mathematical, algorithmic, and statistical foundations.
A gift from James Attwood, Jr. '80, '80 MA, a longtime supporter of the university's statistics and data science programs, has helped to make FDS a reality.
Daniel Spielman '92, Sterling Professor of Computer Science and the inaugural James A. Attwood Director of Yale's new Institute for Foundations of Data Science, at the FDS launch
A Meeting of Many Minds
"There's a lot of excitement around FDS," says Spielman. "Faculty from all over campus are eager to participate, and the prospect of the opportunities provided by FDS encouraged many faculty recruits to accept our job offers last year."
To celebrate the launch of FDS, Spielman invited faculty members from twenty different departments to outline their research as part of a full-day event emphasizing the institute's interdisciplinary ethos. The result was a stunning showcase of data science methodologies applied in dozens of domains, including geography and urbanization, law, biostatistics, biomedical imaging, earth science, neuroscience, finance, and epidemiology.
"For our work in the foundations of data science to succeed, it is critical that we collaborate with researchers in many domains so that we know what problems they're facing," notes Spielman. "We also want to know which methods have worked in one domain, because they can potentially drive discoveries in others."
In his own research, Spielman, winner of the 2023 Breakthrough Prize in Mathematics, recently turned his attention to designing algorithms that can improve the accuracy of randomized controlled trials for experimental medical treatments. "The design of randomized controlled trials is far from my training or field of expertise," he says. "The only reason I'm aware of the problems in this area and can make meaningful contributions to them is the existence of institutes at Yale that get people talking to each other across disciplinary boundaries."
"Technology is fundamentally changing how information becomes knowledge and transforming nearly every area of scholarship," adds Tamar Szabó Gendler '87, dean of the Faculty of Arts and Sciences. "FDS ensures that research at Yale will continue to move in bold new directions. Exploring the foundations of data science will propel the development and understanding of powerful new analytical tools that allow us to engage with big challenges and questions in ever-deeper ways."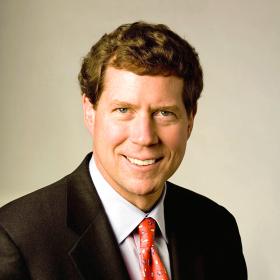 James Attwood, Jr. '80, '80 MA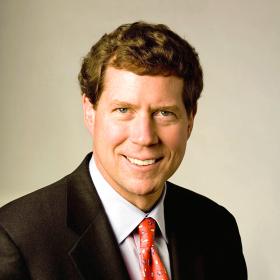 James Attwood, Jr. '80, '80 MA
An Alumnus Gives Back
In addition to naming the directorship of FDS, Attwood's gift has also endowed a professorship in the statistics and data science department held by its current chair, Joseph Chang, a scholar of stochastic processes, Bayesian inference, and statistical genetics.
Attwood's philanthropic interest stems from his own study of statistics as an undergraduate. "I arrived at Yale thinking I would be a math major," he recalls. "Eventually, I hit a ceiling intellectually in pure math, and it became clear that my affinity was more for the applied side. Statistics taught me to think stochastically instead of deterministically. Every circumstance has a probability associated with it. That perspective has had a profound impact on how I've approached problem solving throughout my career."
When Attwood graduated from Yale in 1980, he was the only applied math student in his year with a concentration in statistics. At the time, the department of statistics was principally a graduate school department and didn't yet have an undergraduate major. Now, between sixty and seventy graduating seniors major in statistics and data science each year—a striking evolution.
"When I learned that Yale identified data science as a top scientific priority and planned to establish FDS, I recognized an opportunity to support the future of a field that is critically important in today's world," Attwood says. "Given the incredible talent and infrastructure already in place, Yale can use this investment to make progress that isn't possible yet at other institutions."
By providing organizational support and funding for faculty research, training students and postdoctoral fellows, and aiding partnerships with leading researchers and practitioners, FDS will continue to advance the integration of data science and research at Yale, driving insights and revealing hidden patterns that could ultimately help solve enormous societal challenges.
A New Home For a Hub
Following the completion of the top-to-bottom renovation of Kline Tower, both FDS and the Department of Statistics and Data Science begin the fall semester in their new home on the building's highest floors, with a bird's-eye view of campus. Spielman aims to make it the default destination for anyone at Yale who has a question about data science. "In Kline Tower, we've designed a space that will facilitate collaboration and interactions, with lounges, meeting spots and whiteboards everywhere," he says. "It'll be a fabulous view if you're looking out the windows, and I expect it'll be a fabulous view if you're looking at one of the whiteboards."