The Blavatnik Family Foundation, whose historic gift in 2016 helped create what has become Yale's flagship life science accelerator, has made an additional $40 million donation that will increase the number of research awards available to Yale scientists, support a wider range of biomedical innovations, and reach deeper into the Yale community to support new and innovative research.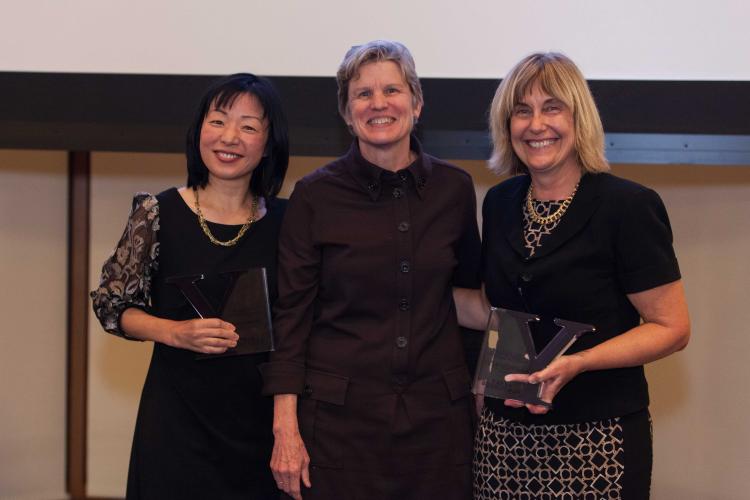 Blavatnik Awardees Akiko Iwasaki, PhD, and Anna Marie Pyle, PhD, receiving an award, presented by Dean Nancy J. Brown, MD
Run by Yale Ventures, a campus-wide initiative that supports innovation at Yale, the Blavatnik Fund for Innovation at Yale creates a bridge between early-stage, innovative research and the development of high-impact biomedical products and health technologies through the support of start-ups and industry partnerships.  
Areas of focus include oncology, infectious disease, neurology, immunology, digital health, ophthalmology, metabolic disease, rare diseases, platform technologies, and biological tools.