"I knew I'm a survivor. I knew no matter what was going to happen to me, I am going to survive and tell the story one day." The woman's voice cracks. Her gaze shifts. Her eyes well with tears and her hands flex as she recounts what she endured.
In 1984, Edith P., a Holocaust survivor from eastern Czechoslovakia, sat before a camera in New Haven and related her wartime experiences. She told of her family's evacuation, their train journey to Auschwitz, and their separation upon arrival. She described her life in Auschwitz and later in Salzwedel, where she worked as a cook for the SS. Her moving recollection conveys both the joy of liberation by American soldiers and her distress at ongoing suffering and inhumanity.
Edith's taped account is in the Fortunoff Video Archive for Holocaust Testimonies. Part of the Yale University Library, for over forty years the Fortunoff Archive has recorded and maintained the testimonies of those who experienced Nazi persecutions. A gift from the estate of Helene Fortunoff will enable the archive to share the stories of these survivors for years to come.
Voices of Survivors
The Fortunoff Archive began recording the testimony of survivors and witnesses in 1979 as the Holocaust Survivors Film Project. When the collection came to Yale in 1981, it held 183 videorecorded accounts. A gift from Alan A. Fortunoff, Helene's husband, in 1987 named the collection. Today, it keeps more than 4,400 testimonies comprising over 12,000 hours of footage, produced by the archive and its thirty-six affiliated projects in North America, South America, Europe, and Israel.
"The Fortunoff Archive does an outstanding job of activating its collections and sharing them around the world prolifically and creatively," says Barbara Rockenbach, the Stephen F. Gates '68 University Librarian. "We are honored that Mrs. Fortunoff included the archive in her estate. With her gift, we will be able to bring these survivors' stories to more people than ever before."
The Fortunoff Archive is at the center of an international network. Mrs. Fortunoff 's support will provide the resources the collection needs to expand access and collaborate with partners around the world.
"The Fortunoff Archive is kind of like a mother archive for our affiliates. We are dedicated to preserving these materials and making them accessible," says Stephen Naron, director of the Fortunoff Archive.
"The memory of the Holocaust is international, and the archive plays an important role in keeping that memory alive. Some countries are just starting to uncover and reflect on this part of their history. We can give researchers and educators the testimonies of survivors from their towns, regions, and countries."
In addition to its outreach, the Fortunoff Archive supports research fellows in Vienna and New Haven, as well as senior scholars who come to Yale to research and teach about the collection. The archive also enables curriculum building for high school and college teachers, and its staff and fellows teach on Yale's campus.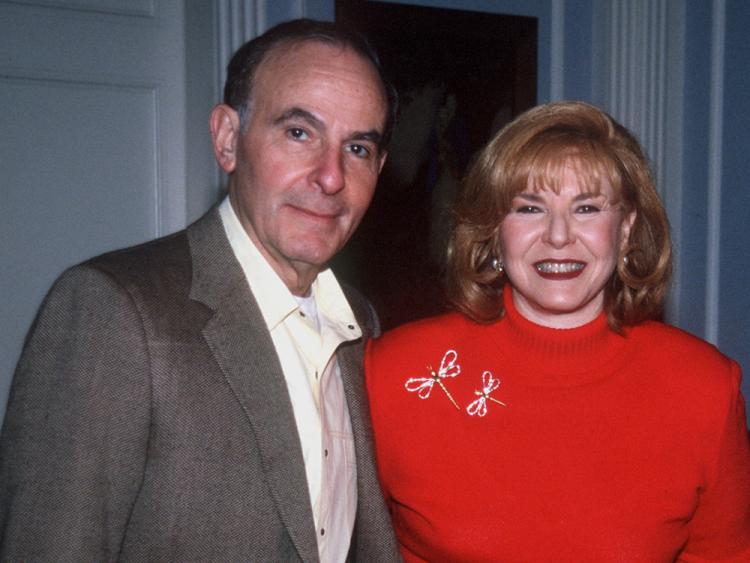 Alan and Helene Fortunoff
Teaching a New Generation
Helene Fortunoff, who died last year at the age of 88, was a jeweler, philanthropist, and trailblazer for women in her industry.
"My mother was proud of the Fortunoff Archive and its work to ensure that time does not rob us of these testimonies," says David Fortunoff '91. "Her gift is meant to ensure that we will not forget the survivors who shared their stories."
"I join many others in deep gratitude for Mrs. Fortunoff 's generosity," says Naron. "She has helped ensure a new generation of students and scholars, worldwide, will be able to hear these voices, which can serve as a warning for us now and for the future."