Since 2009, Yale's Jackson Institute for Global Affairs has convened an impressive and diverse community of students, faculty, and practitioners to study global issues. The institute is now the Jackson School of Global affairs, representing Yale's formal commitment to educating future generations of global leaders committed to addressing the world's most pressing problems.
A gift from Richard Deitz '87 advances the school's efforts to address one of the greatest global concerns: climate change. The Deitz Family Program on Sustainability and Climate Policy supports two senior fellows and a graduate student fellowship at Jackson; it also provides financial support for teaching and research related to climate change.
The Jackson School's research and policy analysis related to climate change is a key part of the university's Planetary Solutions Project.
"A research institution with strength across the sciences, social sciences, and humanities, Yale is deeply engaged with questions of climate change," says Provost Scott Strobel. "The Planetary Solutions Project supports researchers in diverse fields whose insights can help mitigate the dual crises of biodiversity loss and global warming. The Jackson School, as an advocate of fact-based policy, will play a key role in bringing innovative solutions to bear on these problems."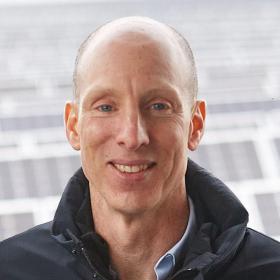 Richard Deitz '87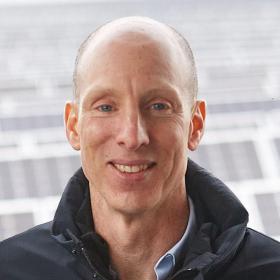 Richard Deitz '87
Advancing Policy Responses
As founder and president of the London-based VR Capital Group, Deitz does business in markets across the globe. "The climate crisis is the most pressing global issue of our time," he says. "To make any progress, we need solutions that account for the complex ways we interact with each other, manage risks, resolve conflicts, and conduct commerce on both global and local scales. The Jackson School brings together international scholars and policy experts who can champion the changes that we desperately need."
"I am deeply grateful to Richard for this foundational gift," said James Levinsohn, dean of the Jackson School. "Funding for senior fellows and students allows Jackson to provide unique opportunities to great students to learn from, and develop projects with, some of the leading experts in their respective fields."
Practitioners in Climate
The first senior fellow at Jackson supported by the gift was Jessica Seddon, global lead for air quality at the World Resources Institute (WRI), research fellow at the Chadha Center for Global India at Princeton University, and an adjunct fellow holding the Wadhwani Chair in US-India Policy Studies at the Center for Strategic and International Studies. At WRI, she leads a team of scientists, strategists, and practitioners who are focused on helping cities and countries manage their air to achieve health, ecosystem, and climate goals.
Senior fellows like Seddon have multi-year commitments to Jackson and teach at least one course per semester. These senior-level practitioners, who come from a variety of fields in global affairs, give lectures for the Yale community and guests, and they engage with students at formal and informal events. This deep integration into the academic community differentiates the program from similar appointments at peer institutions.
Support for Students
Collaborating with senior fellows, faculty members, and peers across Yale, students at Jackson gain the experience and skills to become global leaders. Students come from a wide array of backgrounds and career experiences, and they go on to serve in all sectors. Levinsohn explains that affordability is among the school's highest priorities.
"At Jackson, we are distinguished by the quality and commitment of our students, in addition to the renown of Senior Fellows and faculty. Since many of our students will be taking jobs in government or NGOs, it's impractical for them to assume educational debt," says Levinsohn. "By supporting graduate fellowships, Richard makes it possible for more students to prepare for careers having maximum impact in the world, regardless of the compensation."