Mae-ling Lokko
---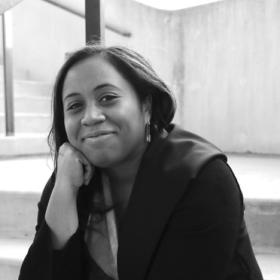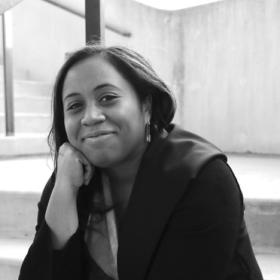 Mae-ling Lokko is an architectural scientist, designer, and educator from Ghana and the Philippines who works with agrowaste and renewable biobased materials. Through her work, Lokko explores themes of "generative justice" through the development of new models of distributed production and collaboration. In her artistic and design practice, her work deconstructs historical narratives and practices of extraction through the design of new material vocabularies and the prototyping of participatory models of distributed production.
Lokko's research focuses on ecological design, integrated material life cycle design, and the broad development and evaluation of renewable biobased materials. She has previously taught at Cooper Union and at Rensselaer Polytechnic Institute (RPI), where she served as the director of the Building Sciences Program as well as assistant professor at the School of Architecture and the Center for Architecture, Science, and Ecology (CASE). Lokko holds a PhD and master of science in architectural science from RPI and a BA from Tufts University.
Lokko is the founder of Willow Technologies, Ltd., an organization based in Accra, Ghana, that upcycles agrowaste into affordable biobased building materials and for water quality treatment applications. Her work was nominated for the Visible Award in 2019, the Royal Academy Dorfman Award in 2020, and the Hublot Design Prize in 2019. Her research is currently funded by the United Nations Environment Program (UNEP) and the SOM Foundation Research Prize, and in the recent past by the British Council, MIT's Global Architectural History Teaching Collaborative, the Luma Foundation, Housing the Human 2019, and the NYSERDA-NEXUS Clean Energy Accelerator Program.
Lokko's recent works have been exhibited at the Stedelijk Museum, Netherlands; 2022 Tallinn Architecture Biennial, Estonia; Serralves Museum, Portugal; Museum of the Future, Dubai; Z33 House for Contemporary Art, Design, and Architecture, Belgium; Sonsbeek Biennial, Netherlands; Triennale Milano, Italy; Somerset House, London; Radialsystem, Berlin; Luma Foundation, Arles; 4th Istanbul Design Biennial; Rhode Island School of Design; and the Royal Institute of British Architects-North. Her work and writing have been featured in ICON Magazine, eFlux, Blueprint, Wallpaper, MOLD Magazine, Frieze Magazine, RIBA Journal, DOMUS, DAMN Magazine, and other global design publications.