Lisa Messeri
---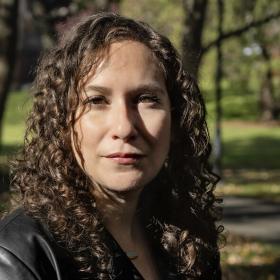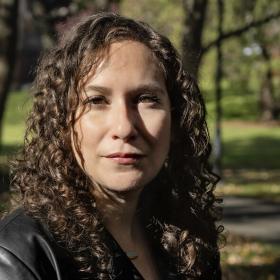 Lisa Messeri is an assistant professor of sociocultural anthropology at Yale University. An anthropologist of science and technology, her research focuses on the practices, imaginaries, and influences of contemporary science and technology. Through reading, teaching, and writing, Messeri endeavors to link conversations in sociocultural anthropology with other fields of inquiry, including science and technology studies, media studies, cultural geography, environmental humanities, and history of science and technology.
Currently, Messeri is investigating virtual reality (VR) and its immersive power to transport people to existing and fictitious places. This research is supported by an NSF Scholars Award, and she has been conducting ethnographic fieldwork in Los Angeles to study how the city's particular mix of entertainment, academic research, and industry development shape VR and its attending community.
Before joining Yale in 2017, Messeri served as a faculty member in the program in Science, Technology, and Society (STS) at the University of Virginia, where she taught STS to engineering students. She was also a postdoctoral teaching fellow at the University of Pennsylvania in the Integrated Studies Program.
Messeri earned a BS in aerospace engineering from MIT and received a PhD from MIT's program in history, anthropology, and science, technology, and society.