Jim Tananbaum '85, P '18, P '21
---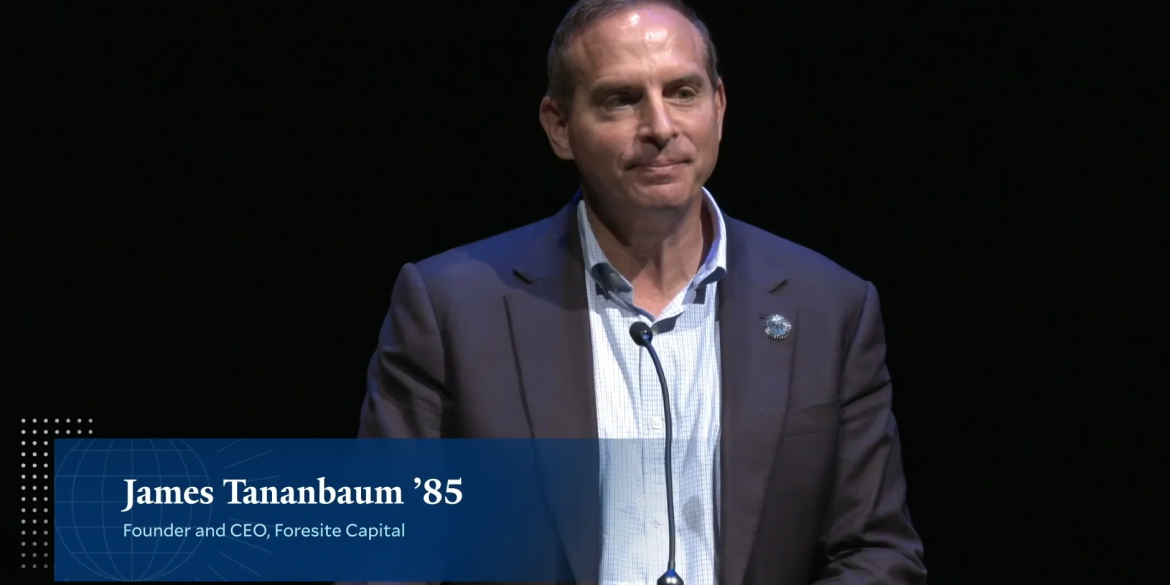 Jim Tananbaum is the founder and chief executive officer of Foresite Capital, a US-focused healthcare investment firm founded in 2011. Tananbaum assembles the people, ideas, and money needed to launch products that save lives and improve healthcare. He is always looking for visionary entrepreneurs with insights into therapeutics, devices, diagnostics, or services that could, with the right support, change the world. 
During the last three decades, Tananbaum has been a thought partner for some of the most impactful and fastest growth companies of their generation including 10x Genomics, Amerigroup, and Jazz Pharmaceuticals.
Tananbaum has two main areas of interest; mathematics and computer algorithms, and biology and healthcare. Since founding Foresite Capital, Tananbaum has been optimistic about the merger of these two previously very different fields. His intent has been to place Foresite Capital at the frontier of this data-driven revolution, and to help build transformative healthcare companies that will significantly improve the quality and effectiveness of the entire US healthcare system.
Tananbaum graduated from Yale with a BS in applied mathematics and electrical engineering. He then earned an MD and MBA from Harvard and graduated from the Harvard/MIT Health Sciences and Technology Program.