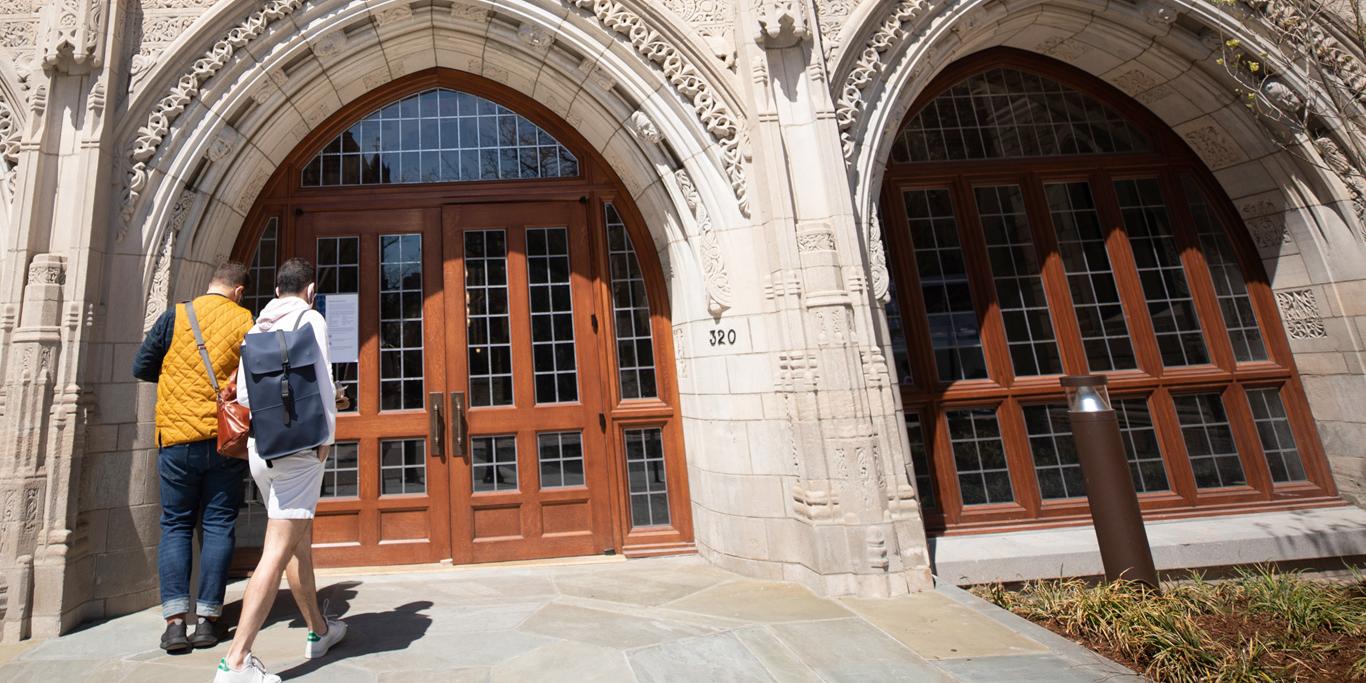 Faculty of Arts
&
Sciences

Groundbreaking, Life-Changing
Yale's faculty members are groundbreaking scholars, field-shaping researchers, and life-changing teachers. In every discipline, they prepare tomorrow's leaders and make fundamental discoveries that transform the lives of their students and the world beyond campus. Gifts to the Faculty of Arts and Sciences support this vital work, helping to bring the best minds together for teaching, discovery, and engagement with today's biggest questions.
---
Expertise across Disciplines
The Pulitzer Prize. The Abel Prize in Mathematics. The Guggenheim Fellowship. Membership in the National Academy of Science, the American Academy of Arts and Sciences, and the Royal Society. The accolades earned by the members of Yale's Faculty of Arts and Sciences (FAS) are truly astonishing. And the numbers are equally compelling: the FAS comprises three divisions spanning 43 departments and programs, ranging from English to economics and from biology to physics. Each year, 1,192 faculty members teach nearly 6,000 Yale College and 3,000 Graduate School students. They offer 3,852 courses annually, of which 47 percent are cross-listed in two or more departments. Your giving can support this community of thought leaders and innovators.
43
Departments and Programs
Attracting the Very Best
Constantly renewing and revitalizing, the FAS has welcomed 199 new ladder faculty members over the last five years: 65 in the humanities, 66 in the social sciences, and 68 in the sciences. Broadly accomplished and diverse in their academic expertise, these colleagues bring brilliance to the classroom. To attract and retain such talent, the FAS must offer competitive salaries, long-term stability, ongoing opportunities for learning and development, robust research funding, and a welcoming environment in which faculty can thrive. Your support—from flexible resources to the endowment of permanently named chairs—is essential.
---
Impact: Faculty of Arts and Sciences