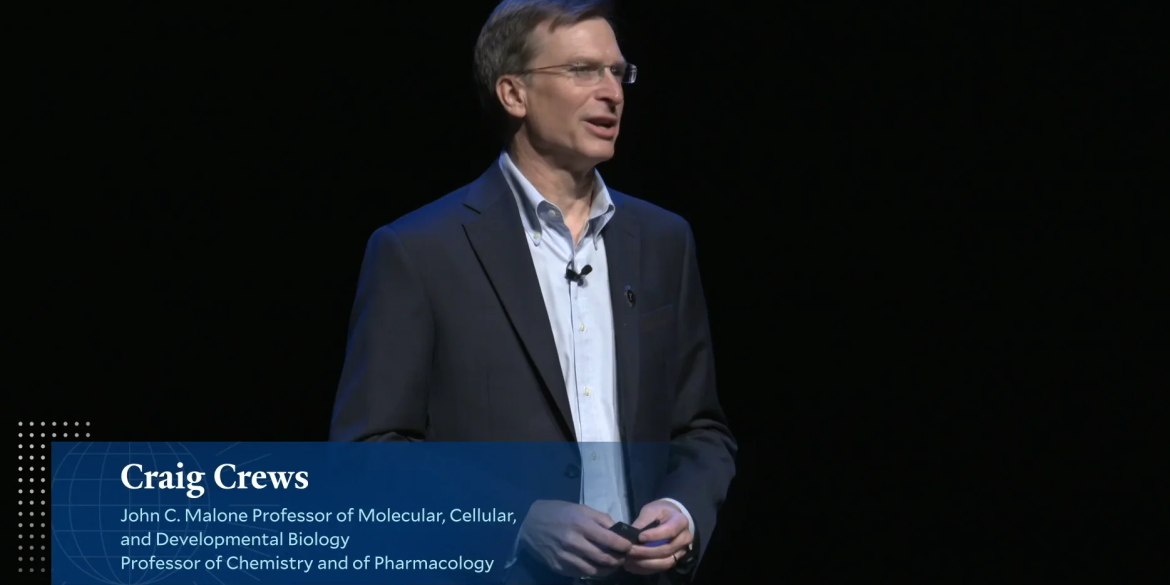 Craig Crews is the John C. Malone Professor of Molecular, Cellular, and Developmental Biology and holds joint appointments in the departments of chemistry and pharmacology. Crews has a foothold in both the academic and biotech arenas; on the faculty at Yale since 1995, his laboratory has pioneered the use of small molecules to control intracellular protein levels. 
In 2003, he co-founded Proteolix, Inc., whose proteasome inhibitor, Kyprolis™ received FDA approval for the treatment of multiple myeloma. Since Proteolix's purchase by Onyx Pharmaceuticals in 2009, Crews has focused on a new drug development technology, which served as the founding intellectual property for his latest New Haven-based biotech venture, Arvinas, Inc. 
Currently, Crews serves on several editorial boards and was editor of Cell Chemical Biology (2008–2018). In addition, he has received numerous awards and honors, including the 2013 CURE Entrepreneur of the Year Award, 2014 Ehrlich Award for Medicinal Chemistry, 2015 Yale Cancer Center Translational Research Prize, a NIH R35 Outstanding Investigator Award (2015), the AACR Award for Chemistry in Cancer Research (2017), Khorana Prize from the Royal Society of Chemistry (2018), Pierre Fabre Award for Therapeutic Innovation (2018), the Pharmacia-ASPET Award for Experimental Therapeutics (2019), the Heinrich Wieland Prize (2020) and the Scheele Prize (2021). In 2019, he was named an American Cancer Society Professor.
Crews is a graduate of the University of Virginia with a BA in chemistry and received his PhD from Harvard University in biochemistry.